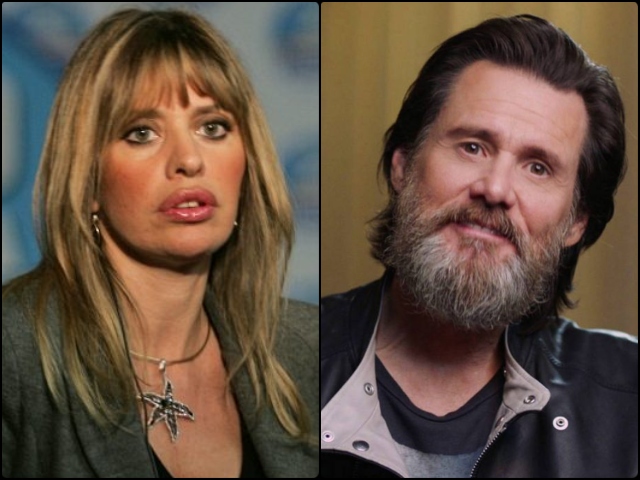 ---
Funnyman Jim Carrey may have been away from the limelight of late but he's back in action – albeit for all the wrong reasons.

For those unfamiliar with the Twitterverse, the 90s superstar recently got into trouble over social media when he uploaded a self-made drawing of late Italian dictator Benito Mussolini and his mistress Claretta hanging upside down in a Milanese square back in 1945. He captioned the image, "If you're wondering what fascism leads to, just ask Benito Mussolini and his mistress Claretta."

https://twitter.com/JimCarrey/status/1112036866381930496

The drawing was based on the historic photograph showing Mussolini and his people's corpses displayed alongside two other fascists in Milan's Piazzale Loreto, after they had been executed near Como on April 28, 1945.

Naturally, this rubbed many the wrong way. Those upset by Jim's post included Benito's granddaughter Alessandra who took serious offence to it. The former model and actor flat out called the Liar Liar star a "B*******." Her tweet garnered more than 16,000 likes.


Hi @JimCarrey now draw this for us pic.twitter.com/tDZ9RB1WLm

— Alessandra Mussolini (@Ale_Mussolini_) March 31, 2019
Hi @JimCarrey do you know the history of #RosaPark? pic.twitter.com/tVbvqISt2N

— Alessandra Mussolini (@Ale_Mussolini_) March 31, 2019


Alessandra, as a current member of European Parliament for central Italy, further retaliated by sharing images from US nuclear attack on Hiroshima and Nagasaki. She also asked Jim to brush up on his history and draw images of slavery and the genocide of the Native American people instead.




Jim is yet to respond to Alessandra's remarks. But fans of the actor have been defending him over Twitter since the controversy broke out. He has been drawing political cartoons since 2017, with subjects including Trump and White House press secretary Sarah Huckabee Sanders.


Mrs Mussolini you're a fascist just like your grandad & a shame to Italians. Not everyone can be proud of their relatives (like I am, as they fought in the #Resistance & freed Italy🇮🇹 ✊) so you should at least have the decency of keeping your mouth shut🤐@JimCarrey 👌you legend

— Elena Marastoni (@EleMarastoni) April 1, 2019


https://twitter.com/Jay_A_Tee/status/1112798543859892224

https://twitter.com/evanoconnell/status/1112303142744539136

Speaking previously about his newfound career, Jim explained: "I serve the world the way I serve the world. I'm a creative. And I can't not paint and I can't not create. It has to go some someplace and I can't sit behind a desk and I can't glad-hand people all the time. And I can't be dishonest."

Have something to add to the story? Share it in the comments below.