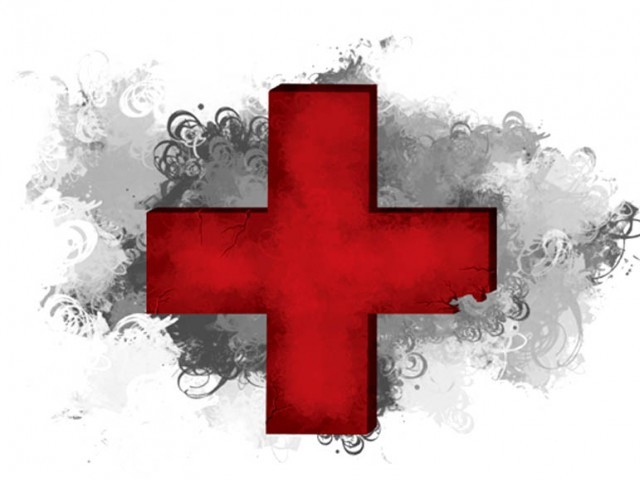 ---
MIAN CHANNU: A six-month-old infant died due to the alleged negligence of a doctor at a private hospital in Mian Channu on Monday.

The victim's father, Abdul Rehman, told Express News that his minor son, Habibur Rehman, was suffering from pain. He added that he took him to Abid Hospital where a child specialist examined him.

He said the doctor suggested that the child could only be cured after a backbone operation. Abdul Rehman highlighted that he agreed and the doctor operated his son.

However, he said soon after the operation, his son's condition deteriorated. The victim's father said he informed the accused doctor about Habibur Rehman's condition, but the medic refused to examine him. Instead, the infant was referred to Nishtar Hospital.

He elaborated that despite repeated requests, the doctor refused to check his son. Abdul Rehman said he took his son to Nishtar Hospital for treatment, but he could not survive and passed away.

He accused the doctor of committing negligence and held him responsible for his child's death. He said Dr Salman Yousuf conducted an incorrect operation which led to his son's demise. The victim's father demanded that the health minister and other officials take action against the accused doctor and provide justice.

In a similar incident on March 31, a still birth occurred after a lady doctor administered the wrong medication to a woman at a private clinic in Rahim Yar Khan.

Rab Nawaz, a resident of Moza Rangpur Sadat, took his pregnant wife to a private clinic which was being run by a lady doctor identified as Erum.

The lady doctor treated his wife and put her on a drip. The doctor also gave his wife some medicines. However, after consuming them, her condition rapidly deteriorated.

When the woman's condition became critical, Erum asked him to take her to a health facility in Sadiqabad for delivery.

Rab Nawaz took her to the hospital where the doctors conducted an operation. However, the child died before being born.
COMMENTS
Comments are moderated and generally will be posted if they are on-topic and not abusive.
For more information, please see our Comments FAQ