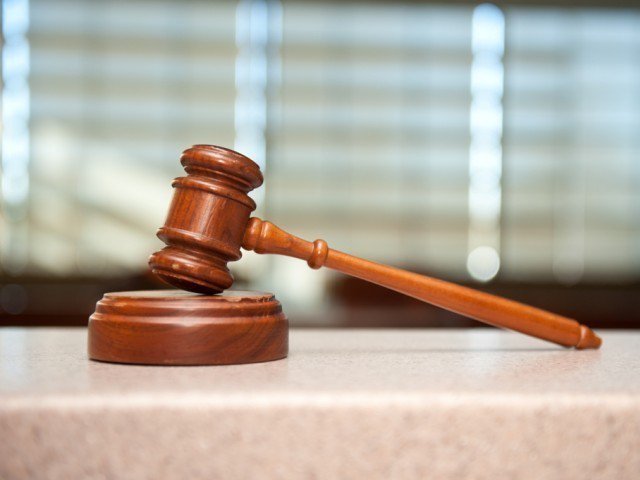 ---
LAHORE: Justice Asim Hafeez of the Lahore High Court dismissed a petition against the lengthy process of concluding trials related to the sexual abuse of minors and late submissions of challans in such cases.

Petitioner Muhammad Ameen, whose seven-year-old daughter Zainab was abducted, raped and murdered in Kasur, submitted in his writ petition that a report of NGO Sahil claims 3,872 minors had been raped after her.

He contended that his daughter's trial was concluded in a minimum timeframe, while the rapist and murderer was hanged in accordance with the law. He highlighted this could still not serve as a deterrent for other rapists, resulting in minors becoming increasingly vulnerable.

He implored that in order to minimise the rape cases of minors, there was a dire need to fast track and conclude trials in compliance with the relevant provisions of the law.

Section 173 of CrPC says that every investigation under this chapter shall be completed without unnecessary delay, and as soon as it is completed, the officer in charge of the police station shall (through the public prosecutor) forward the police report to a magistrate empowered to take cognizance of the offence.

Meanwhile, Section 241-A of the CrPC provides that statements and documents of the accused shall be supplied not less than seven days before the commencement of the trial. Section 242 of the CrPC says that whenever the accused appears before the magistrate, a formal charge shall be framed relating to the offence.

He contended that the school life of minors was paralysed due to time being wasted by lengthy trials. He said there was a dire need is to proceed swiftly with cases involving minors so as to protect them from cruelty and barbarism. He added such punishment would also serve as a deterrent in society.

He submitted that the judges of the district judiciary should record a note at the end of their judgments to indicate the number of times a case was listed for hearing and adjourned. He said the high court was the supervisory authority over the said judiciary and must stay informed about the performance of judges.

Muhammad Ameen named the provincial government, through the home secretary, and Punjab inspector general, as the respondents. He also sought directions for the LHC registrar and district judiciary inspection management cell to put the rape cases of minors on a fast track.
COMMENTS
Comments are moderated and generally will be posted if they are on-topic and not abusive.
For more information, please see our Comments FAQ