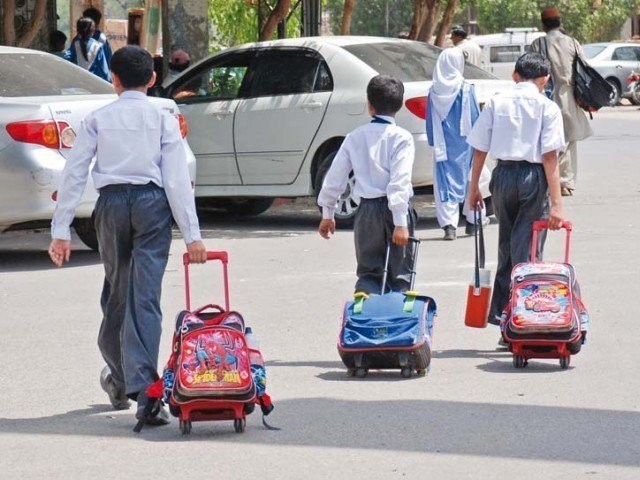 ---
ISLAMABAD: The education authorities in the federal capital on Monday unveiled a three-tier plan to enrol all out-of-school children in the city by May.

"We will give all newly-enrolled out-of-school children uniforms, stationery, books, schools bags as gifts," stated Federal Education Ministry Joint Advisor Professor Rafiq Tahir during a news conference on Monday. Federal Directorate of Education (FDE) Acting Director General Saeed Amir Javed was also present.

The three-tiered plan started on March 27 and will continue until April 5. In this phase, some 3,997 children including 2,342 boys and 1,655 girls — between the ages of five and seven years identified will be enrolled. So far, they have enrolled 1,398 children.

In the second phase, 4,374 children between eight and 12-years-of-age will be enrolled from April 6 to April 20. These include 2,772 boys and 1,602 girls. Among these, some will be enrolled in government schools while some will be enrolled in non-formal schools. In the third  phase which lasts from April 20 to May 1, some 2,610 children between 13 to 16-years-of-age will be enrolled, including 21,875 boys and 735 girls.

Published in The Express Tribune, April 2nd, 2019.
COMMENTS
Comments are moderated and generally will be posted if they are on-topic and not abusive.
For more information, please see our Comments FAQ