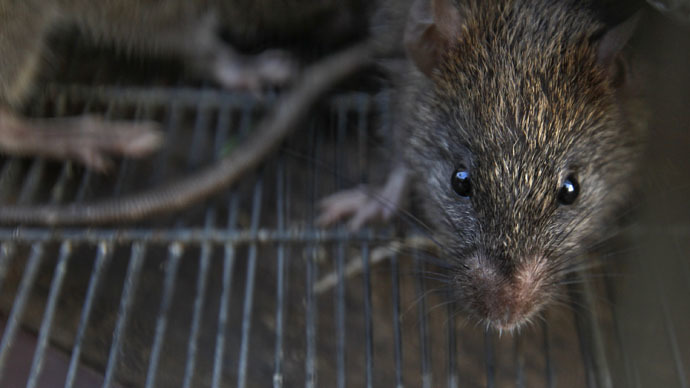 ---
RAWALPINDI: The attempt to kill a mouse has led to the death of two family members in Rawalpindi.

On Saturday evening, some five people had been shifted to District Headquarters Hospital (DHQ) from a street adjacent to the famous Lal Haveli residence of Federal Railways Minister Sheikh Rashid Ahmad.

While doctors attempted to treat the family members, eight-year-old Ibrahim and his mother, Ruqaiya, died during the treatment.

Wasim, his ten-year-old daughter Javeria and 13-year-old son Arham were still in critical condition and were receiving treatment at the hospital.

Initially, officials suspected that the incident was one of mass suicide. However, when Wasim and Arham regained their consciousness late on Saturday night, they told police something different.

In his statement to the City police, Wasim said that his wife was afraid of mice.

City Police Station SHO Sultan Qamar quoted Wasim as saying that Ruqaiya had apparently mixed some rodenticide with sugar to kill them.

On Saturday evening, Wasim told the police that he went into the kitchen to make some tea. Since the bulb in their kitchen had fused, it was dark and he mistakenly picked up the container containing the poisoned mixture of sugar and used it to make the tea.

SHO Qamar said that the owner of the house lives in Canada. But on the roof of the house, another man had kept his bird cage and used to frequent it to feed his birds.

When he came on Saturday evening, he found the entire family lying on the ground.

Alarmed, he immediately called the police to inform them about the incident.

The police registered a report based on Wasim's statement.

While Wasim and Arham had regained consciousness, Javeria had yet to do so until the filing of this report.

Teenaged boy killed

The Rawalpindi police have arrested a man for allegedly attempting to abuse a teenager and then killing him on resisting.

The Race Course police said that ninth-grade student Syed Zain Ali was heading to his tuition centre when Ghayur Haider allegedly intercepted him.

Haider allegedly wanted the teenaged-boy to accompany him to his home where he allegedly intended to abuse him.

But when Ali resisted, Haider allegedly shot him in the chest and fled.

The boy collapsed, with a bullet wound in his chest.

He was rushed to a hospital for treatment but he succumbed to his wounds.

The police registered a case and claimed to have arrested the suspect, recovering the suspected murder weapon from him.

 

Published in The Express Tribune, April 1st, 2019.