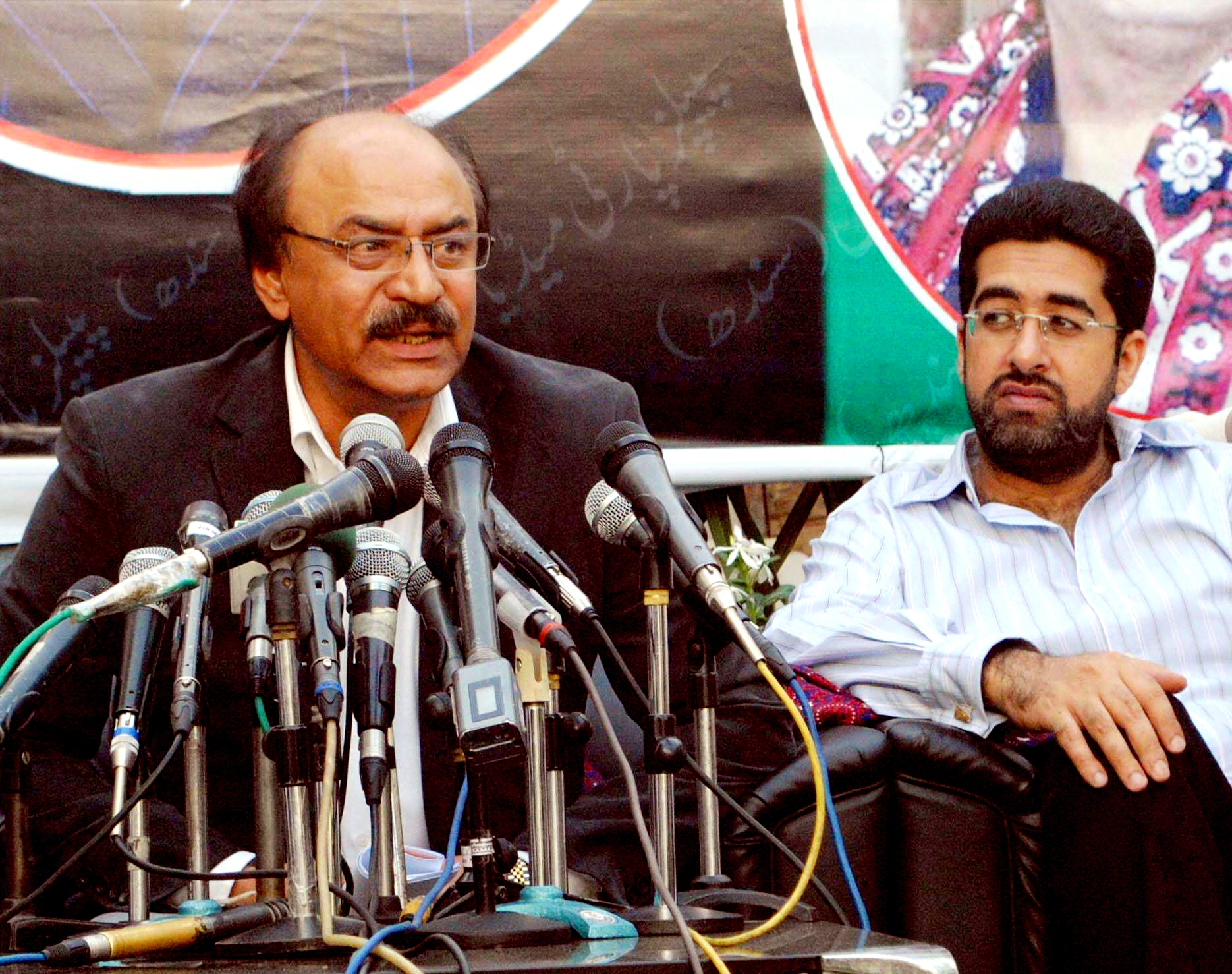 ---
HYDERABAD: The Pakistan Peoples Party (PPP) Sindh chapter President Nisar Ahmed Khuhro has said that Prime Minister Imran Khan on Saturday inaugurated a park in Karachi which has been developed by PPP's Sindh government. At a press conference in Hyderabad on Sunday Khuhro said although Khan inaugurated Bagh Ibne Qasim but the federal government did not contribute share of its funds for restoration of the park.

"The PM held out another fake promise for Karachi [allocation of Rs162 billion development funds] and he didn't give anything for the underdeveloped Ghotki district." Khuhro flayed Khan for considering the proposition of a feudal lord for removing name of Benazir Bhutto from Benazir Income Support Program.

PM Imran announces Rs162 billion development package for Karachi

"But this program was named after Benazir after legislation of the National Assembly," he contended, adding that the PPP will oppose every bid to remove her name from the poverty alleviation initiative.

The PPP's leader clarified that the party's Chairman Bilawal Bhutto Zardari opted to travel through the train after closure of Sukkur and Larkana airports. "But the train march evoked screams of the rulers."
Khuhro criticised low attendance in Khan's public meeting in Ghotki, claiming that Pakistan Tehreek-e-Insaf (PTI) and Grand Democratic Alliance could only muster around 2,000 people for the event. He said like the former dictators Ziaul Haq and Pervez Musharraf, Khan also did not appear content with provincial autonomy as he complained in the public meeting that 18th Amendment has left the Centre bankrupt.

SBTA plans to regulate blood centres in Sindh

"The cat has come out of the bag. No one should forget that Pakistan has been formed by the four provinces together." He argued that the provinces have still not been given complete autonomy pointing out that a recent resolution passed by the Sindh Assembly called for decentralising the authority for tax collections to the federating units.

The PPP Sindh's president said the PTI's government has not given any credible poverty reduction program, asserting that chicken, eggs and goats cannot reduce poverty. "Khan has formed a new ministry for the poverty alleviation but in practicality the ministry will only end up increasing the federal expenses."
COMMENTS
Comments are moderated and generally will be posted if they are on-topic and not abusive.
For more information, please see our Comments FAQ