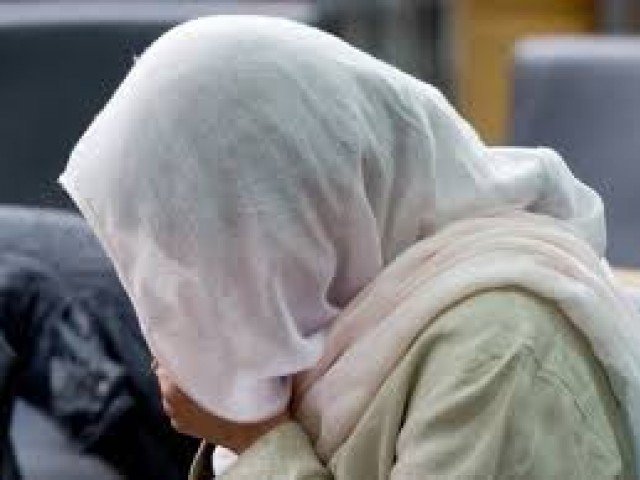 ---
LAHORE: Yet another incident of a woman being tortured by her husband and in-laws has been reported in the city.

This is the third such incident over the last four days.

Aneela Mubashir, a resident of Shadbagh, in her complaint to the police said she had been a victim of severe domestic violence for the last four years. She claimed that her husband and in-laws would brutally torture her over minor issues.

Aneela specified that they would beat her with a pipe and put burning oil on her body. She alleged that the physical abuse even led her to miscarry on one occasion. Police registered an FIR against the suspects and were investigating the matter further.

Husband among two arrested for torturing woman in Lahore

A day earlier, an incident of domestic abuse was reported in North Cantonment police limits. The victim, identified as Hajra Bibi, accused her husband and in-laws of brutally torturing her so that she would bring money from her parents. The incident occurred on March 13, but the FIR was registered on March 23.

In her complaint to the police, Hajra said she married the main accused ten years ago. She added her in-laws had demanded a dowry of millions of rupees at the time of the wedding and the amount was paid by her relatives.

As time passed, her in-laws sold the dowry items and started forcing her to bring money from her parents; a demand she fulfilled. Later, they urged her to bring rupees 0.1 million per month from her parents. When Hajra refused or seemed reluctant, she alleged that they would brutally torture her.

Hajra's ordeal was reported on the coattails of Asma Aziz's horror story. Through a video message and a complaint with the police, Asma, a Defence C resident alleged that her husband and his domestic help brutally tortured her before shaving her head.

Teenage maid 'sexually abused, killed' by employer in Islamabad

She added the reason that she refused to dance before the husband's friends

A medical examination of Asma Aziz has confirmed that she was tortured. The report revealed that victim had suffered six injuries which were inflicted 15 to18 hours before the examination.

The victim had swelling and bruising on her fingers, left ear and cheek. She was also suffering from auditory problem after the dispute. The report said she had thick blood-clotting in her left eye, besides marks of torture on neck and head. The report recommended conducting an x-ray for further investigations.

Published in The Express Tribune, March 30th, 2019.
COMMENTS
Comments are moderated and generally will be posted if they are on-topic and not abusive.
For more information, please see our Comments FAQ