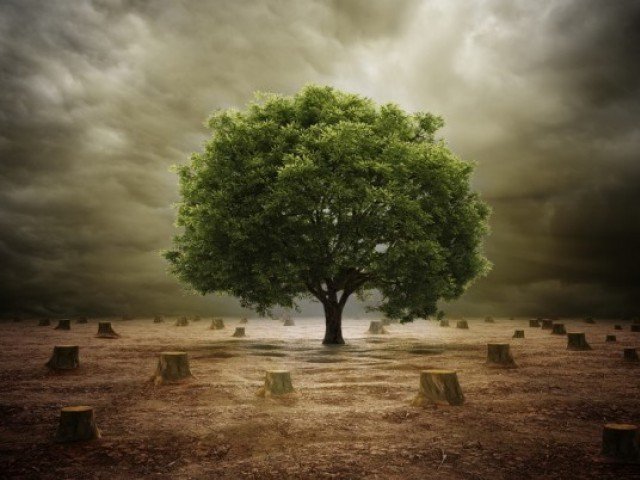 ---
KARACHI: Sindh Madressatul Islam University's (SMIU) environmental science department organised on Friday a day-long National Conference on the environment and sustainable development.

The varsity's Vice-Chancellor Dr Muhammad Ali Shaikh said the environment was an important subject and, "we have to leave a legacy about solving environmental issues so that our children may live in a safe place". He said that the university would establish a state-of-the-art facility at the Malir campus for environmental science.

Environmental Science Department In-charge Chairperson Dr Mohammad Hashim Zubairi said that when Nature is left alone, it has a tremendous ability to care for itself.  However, when man enters the picture and uses many of the natural resources, things change.

Sindh CM discusses Water Apportionment Accord model with Australian experts in Karachi

Water scarcity

National University of Sciences and Technology's (NUST) Prof Imran Hashmi said that 5,260m3 of water was available in the country in 1951 which decreased to 1,000m3 in 2016. He added that the expected drop in the available water was around 860m3 by 2025, which marks the transition of Pakistan from water-stressed country to a water scarce country.

Talking about surface water, he said that river flows were heavily dependent on glacial melt, 41%, snowmelt, 22%, and rainfall, 27%. He added that 50 MAF [Million. Acre-Feet] of groundwater extracted from the aquifers had already crossed the sustainable limit of safe yield. Furthermore, 84% of the population does not have access to safe drinking water. "Pakistan is among top ten countries with the greatest number of people living who lack access to clean drinking water".

Nature-based solutions

NED University of Engineering and Technology's Dr Atif Mustafa speaking about the nature-based solutions (NBS) to existing environmental problems said that supporting the economic development in urban areas alongside sustainable urban planning with NBS provided opportunities for adaptation to climate change. This increases urban resilience to risks involving droughts, floods and heatwaves.

He said NBS can successfully remove pollutants from domestic and industrial wastewaters in the environmental setting of Karachi. They can be applied as a sustainable, low cost and low energy technology for solving the wastewater treatment problem with added multiple benefits.

Earth Day to be celebrated on March 30

Urbanisation factor

Dr Samiuzzaman of Global Environmental Lab speaking about the various problems of Karachi said that the continuous increase in population due to urbanisation, the concentration of industries, lack of civic facilities and treatment plants for industrial and domestic wastes and the lack of implementation of environmental laws posed serious hazards to the country's largest city. "There is a continuous migration from other areas to Karachi due to which, town planning is not possible". Thus, all the resources are under heavy stress, and lack of responsibility in civic agencies.

Alternative food

Dr Aliya Rehman of Department of Botany at the University of Karachi made a presentation on the Red Seaweeds of Karachi coast. She was of the view the seaweeds could be an alternative food source in the country and can be used to make cosmetic products but we are still unaware of the proper use of seaweeds. 

Published in The Express Tribune, March 30th, 2019.
COMMENTS
Comments are moderated and generally will be posted if they are on-topic and not abusive.
For more information, please see our Comments FAQ