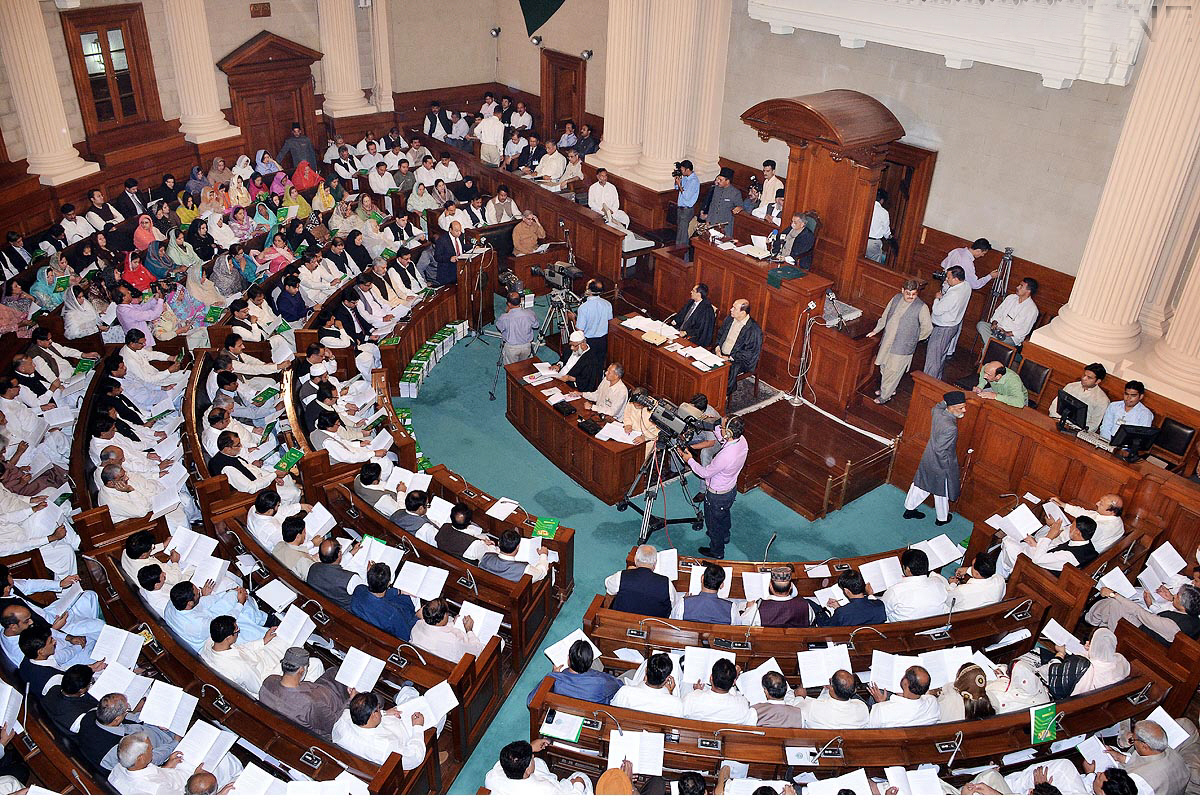 ---
LAHORE: The Pakistan Tehreek-e-Insaf has refused to provide development funds to minority representatives and women who were appointed to the national and provincial assemblies on reserved seats.

It took the stance that since these MPAs and MNAs were not elected from constituencies, therefore the funds would not be used in a specific area.

Requesting anonymity, a female MNA told Express News that the women were used to complete the quorum in the assembly.

"Now when the time has come to allocate funds, we are being told that we have no constituency," she said. "Members on reserved seats were not being called for preliminarily party meetings and we have been collectively requesting for a long time for a chance to meet Prime Minister Imran Khan. However, we have not been allowed any time up till now."

She said that on the one hand, the PTI leadership claimed it would ensure equal rights, but on the other, decision such as the one not to allocate funds for MPAs appointed on reserved seats showed that there was discrimination.

There was much anger and grief over this decision among the women who were appointed by Tehreek-e-Insaf to reserve seats. Despite several requests, the lawmakers concerned were not being given time to meet PTI Chairman and Prime Minister Imran Khan.

The women assembly members said they were at the forefront of ensuring complete quorums at assemblies, but were being avoided when the matter concerned the allocation of funds. They said the announcement was akin to PTI leaders turning their back, especially when the Punjab chief minister had earlier assured the women MPAs that development funds would be provided.

However, they bemoaned that now when funds of up to Rs150 million were are being provided to members of the National Assembly and Rs100 million to MPAs of the Punjab Assembly, the government has refused to entertain minority members and women parliamentarian elected on reserve seats.

During a meeting with Prime Minister Imran Khan some time ago, a woman member of the National Assembly from Lahore protested for not being provided development funds. On the occasion, Imran Khan reportedly gave a clear answer and rhetorically asked which constituency she was elected from. He questioned why the government should doll out to development funds to those lawmakers who did not have a constituency.

Many leaders of the Tehreek-e-Insaf and male members of assemblies were in favour of providing development funds to those appointed on reserved seats. Their stance was that the majority of elected women on reserved seats in the Punjab Assembly belonged to constituencies from where PML-N candidates had been elected. They advised that if the funds were provided to the MPAs on reserved seats, the position and popularity of the PTI could be enhanced in those particular constituencies.

At present, 28 out of a total 60 reserved seats for women in the National Assembly were held by PTI members. In addition, the party also occupied 5 out of the 10 reserved seats specifically for minorities. Similarly, in the Punjab Assembly, 33 out of 66 reserved seats of women were held by PTI MPAs as were four out of eight seats allocated for minorities. Women assembly members and minority members were hugely disappointed and grieved due to the unissued funds.
COMMENTS
Comments are moderated and generally will be posted if they are on-topic and not abusive.
For more information, please see our Comments FAQ