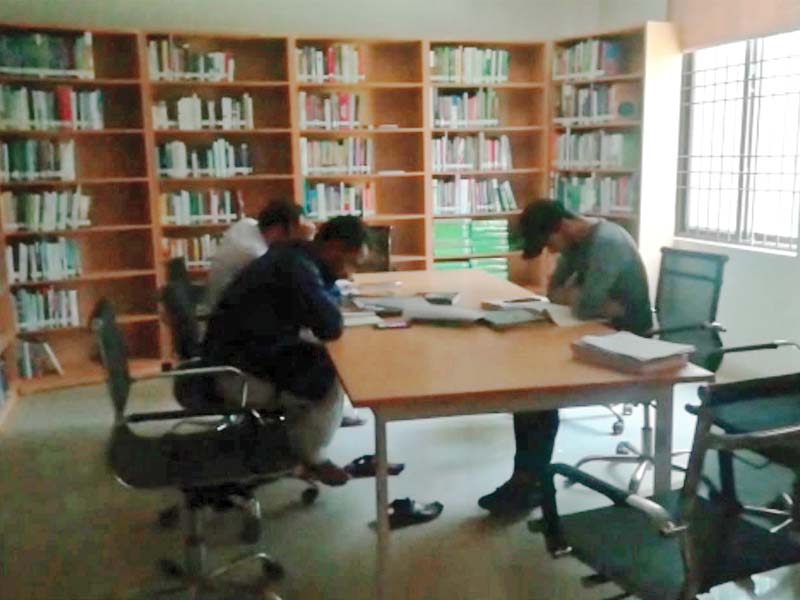 ---
RAWALPINDI: The solitary e-library of the city was forced to resort to old methods of manually sourcing and reading physical books and other material on Thursday after the power utility cut their supply for non-payment of bills worth Rs49,774.

Owing to lack of power, all computers in the library were rendered inoperable while all the lights and fans also powered off.

Some people visiting the library resorted to moving to tables located near windows to complete their readings.

Located in the Nawaz Sharif Park, the library owed the Islamabad Electric Supply Corporation (IESCO) Rs46,506 in arrears (it rose to Rs49,774 after the due date passed).

While the utility had paid a partial bill of Rs11,614 against a bill of Rs16,223 for the month, it received a mammoth bill worth Rs38,199 for March.

But after the library missed its bill payment, IESCO officials cut the power lines going to the facility's metre located at its entrance. The utility also posted a notice on the main gate of the library.

The library's administration said that despite the fact that libraries are no longer in vogue, they still receive dozens of visitors every day. Turning off the lights of the building for missing just a month's payment would hurt that effort.

They added that they have not been provided with any funds for the past eight months.

They claimed that in January, the staff of the library had pooled Rs129,000 in funds to pay the three-month unpaid power bill of the library from September through November.

This meant that Rs77,353 accrued during this period was wiped and the surplus Rs20,717 went towards its bill for January.

Officials added that the power bill will be paid as soon as they receive funds from the government.

Published in The Express Tribune, March 29th, 2019.