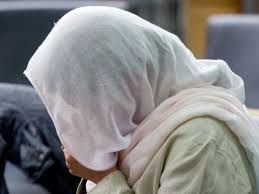 ---
A man in Lahore, who allegedly tortured his wife over her refusal to dance for his friend, was given on a four-day physical remand to police custody on Thursday along with the aide.

Husband among two arrested for torturing woman in Lahore

According to the Express News, both the men were presented before a court in Model Town Kachehri where judicial magistrate Shahid Zia heard the case.

"My husband tortured me when I refused to dance in front of his friend," the woman informed the court, requesting it to punish her husband.

Police sought a 10-day physical remand to investigate the matter from the court. However, after hearing the arguments they were given a four-day physical remand.

In a video message on Wednesday, the woman narrated her harrowing ordeal at the hands of her husband.

"He has always beaten me but this time he even shaved my hair off and hit me on the head with a manhole cover," she said in the video.

She claimed her husband ripped off her clothes in the presence of his employees.

"The employees held me down while he shaved off and burned my hair. My clothes were all bloody. I was tied with a pipe and he threatened to hang me naked from the fan."

Woman tortured by son, daughter-in-law in Khanpur

She also spoke about the abhorrent behaviour of police officials at Kahna police station in the video.

The suspects who were later arrested after the Minister of State for Interior Shehryar Afridi and Human Rights Minister Shireen Mazari took notice of the incident.