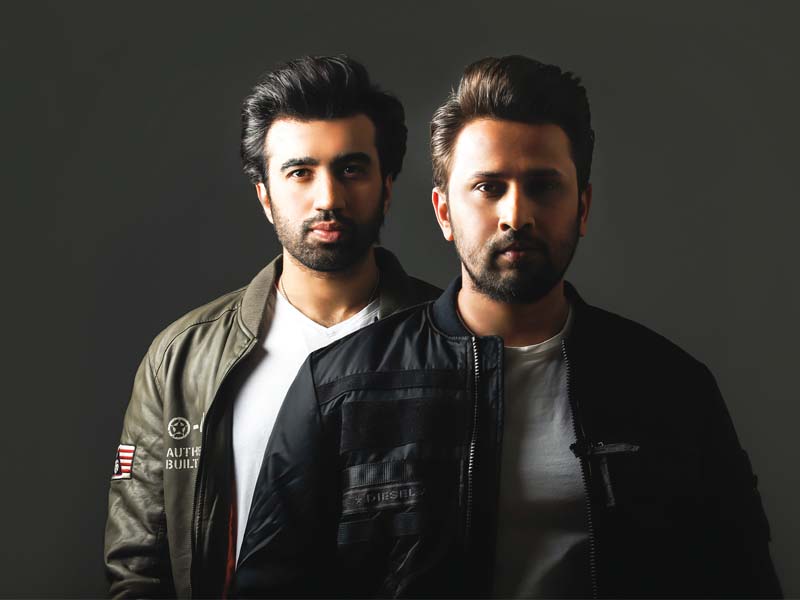 ---
We catch up with the phenomenal duo Adnan Dhool and Rabi Ahmed to talk about their mutual love for music as well as the evolution of their band Soch. While Adnan has the world crooning along with his gritty vocals, Rabi sets the pace with his guitar rhythms. Find out what inspired them to make music together and their biggest challenge as a band


What inspired you to make music together?

Our minds were quite similar with our music sense and we knew this could make creating music a lot easier.

How long have you both known each other? How did you meet?

It's been more than 13 years. We met on a gig through a mutual friend and that is when we played together for the first time.

How has your music evolved since you first began playing together?

At first we were a band producing music and performing, but through the years we worked on creating our own studio that now produces songs for films and drama OSTs. We've made music for five films and have sung numerous OSTs as well.




Playing live or in the studio, which do you enjoy the most?

We love performing live. We believe it is almost every artist's dream to perform for a live audience.

What has been the benchmark of your success?

Uth Jawana was the track that brought us into the limelight but Awari was our big break, and now Soch is winning hearts with Bol hoo.

What has been your biggest challenge as a band?

In a music industry like ours, survival.

Which of your own songs is your favourite?

Bandeya is our favourite.




What era of music do you admire the most?

2000 onwards.

You are also performing in Nescafe Basement season 5, what is different now in comparison to back when you performed in 2012?

It is far more organised now than ever. All team members have matured in their sense and understanding of music.

If not musicians, what would you have rather been?

Adnan: I would've been into any other common business.

Rabi: I might have had my own restaurant.

Growing up, who were your biggest influences?

Adnan: I loved listening to Nusrat Fateh Ali Khan sahab, Jal, Pathan-e-Khan, basically Sufi music was my jam.

Rabi: I've always been listening to both eastern and western music. Some of my favourites are John Mayor, Teena Saani and Abida Parveen ji.

Are there any new projects that we should be excited about?

Oh yes, we do have a few exciting projects in the pipeline, stay tuned!
COMMENTS
Comments are moderated and generally will be posted if they are on-topic and not abusive.
For more information, please see our Comments FAQ