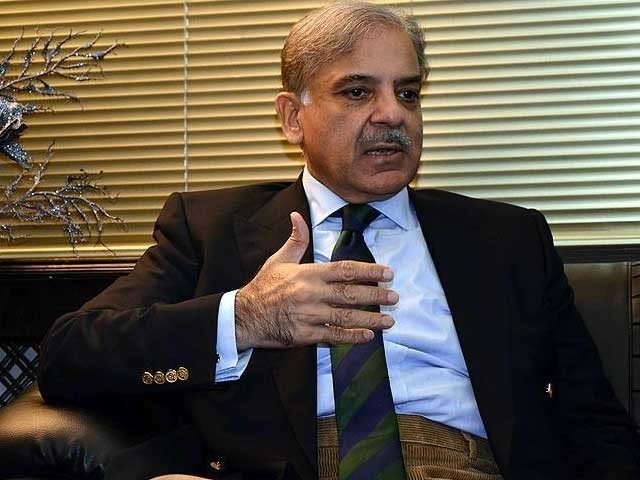 ---
LAHORE: A two-judge bench of the Lahore High Court (LHC) has ordered the federal government to remove name of the Pakistan Muslim League-Nawaz (PML-N) President Shehbaz Sharif from the Exit Control List (ECL).

The federal cabinet had placed Shehbaz on the ECL after the LHC on February 14 granted him bail in two National Accountability Bureau (NAB) cases – Ashiana Housing Scheme and Ramzan Sugar Mills.

In October last year, NAB had arrested Shehbaz and launched an investigation against him to detect his role in the two scams. Shehbaz, who is also leader of opposition in the National Assembly, later challenged the government's decision.

As proceedings on Shehbaz's plea commenced on Tuesday, the National Accountability Bureau's (NAB) counsel told the bench, headed by Justice Malik Shahzad, that NAB had detected doubtful transactions being made through Shehbaz's bank accounts.

Shehbaz gets bail relief in NAB references

The NAB's counsel said an inquiry was launched on Oct 23, 2018 in this regard. Counsel for Shehbaz, however, told the court that his client always appeared before NAB whenever it required his presence, adding that despite such cooperation his name was still on the no-fly list.

He quoted model Ayyan's case adding that her name had also been removed from the ECL by the court. The counsel said conduct of NAB is no less than a mockery in the name of accountability. His client had been going abroad and returned during the course of inquiry and process of investigation.

NAB's counsel said no violation had been committed by placing Shehbaz's name on the ECL. The process was adopted in accordance with law. The regional office of NAB had given recommendations to the NAB headquarters for upgrading the inquiry into an investigation, he said.

NAB didn't accuse Shehbaz of graft: LHC

Sharif's counsels Amjad Pervez and Azam Nazir Tarar said their view was not heard while putting Shehbaz Sharif's name on the ECL.  They submitted that it is the view of four high courts that mere pendency of a criminal case is no ground to place a name on the ECL.

Pervez said the ECL related law is clear. It says name of a person can only be placed on the ECL if he does something against public interest, against state interest and state security.

Tarar implored the court that Shehbaz Sharif wanted to go abroad to inquire after her grand-daughter but he could not leave Pakistan. Later, the court ordered to remove the PML-N president's name from the list.
COMMENTS (1)
Comments are moderated and generally will be posted if they are on-topic and not abusive.
For more information, please see our Comments FAQ