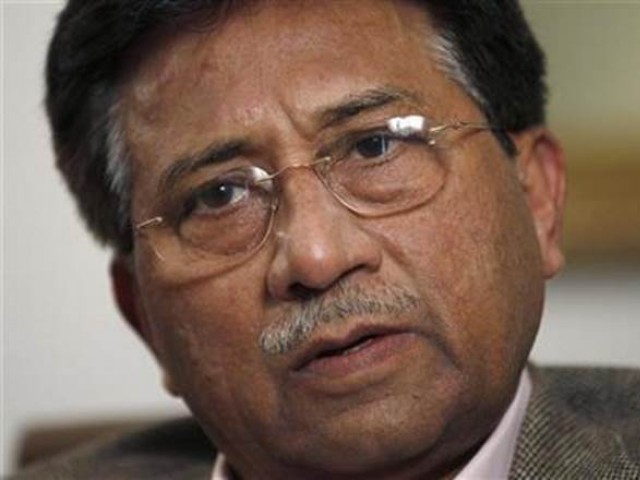 ---
ISLAMABAD: The Supreme Court has given three options to former military ruler Pervez Musharraf to record his statement in a high treason case lodged against him in 2014 for subverting the Constitution on November 3, 2007.

A three-member bench, headed by Chief Justice of Pakistan (CJP) Asif Saeed Khosa and comprising Justice Sajjad Ali Shah and Justice Yahya Afridi, on Monday heard a petition filed by Taufeeq Asif, a former president of the bar association of the Lahore High Court's Rawalpindi bench.

The petitioner pointed out that the proceedings of the treason case being heard by a three-judge special court since 2014 had come to a halt since Musharraf had not returned to the country since 2016, when he left for the United Arab Emirates (UAE) on pretext of medical treatment.

During the course of proceedings, Chief Justice Khosa gave Musharraf three options: either to appear before the special court on the next hearing; to get his statement recorded via a video link or to allow his counsel Salman Safdar to answer on his behalf.

Musharraf's counsel Salman Safdar rejected all the options and said the defendant was too ill to answer questions via video link or in person.  The prosecution lawyer pointed out that the court also has the option of sending a commission to question the former president.

He, however, quipped that he felt Musharraf would be admitted to a hospital before the commission reaches the UAE. His doctors were not even going to let the commission meet him, he added.

The chief justice asked whether the court is completely helpless and could do nothing about it, if someone avoids court proceedings with a purpose.

The deputy attorney general said the government had previously tried to bring Musharraf back to the country through extradition and the Interpol but could not succeed on both occasions.

The CJP remarked that he was not surprised as the foreign governments did not usually give a person up if there was a chance that they may be awarded a death penalty in the case.

He remarked that the special court handling the treason case would decide how the statement should be recorded. If the court could not decide this question in the next hearing on March 28, the Supreme Court would take the decision, he added.

The counsel for the petitioner said that Musharraf did not take the court seriously. Later hearing of the case was adjourned till April 1 after the CJP asked both sides if they had any objection to the date, which happens to be the April Fools' Day.