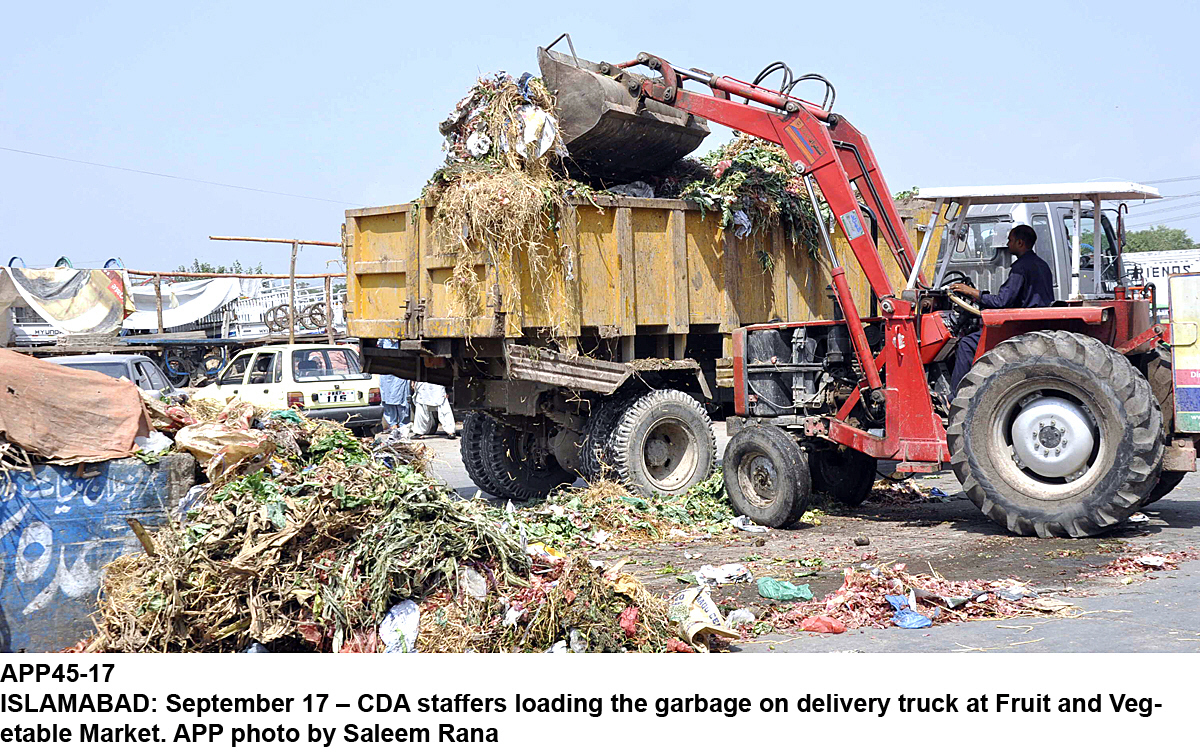 ---
RAWALPINDI: The garbage depot at IJ Principal road in the proximity of the twin cities has virtually become a garbage factory spewing unpleasant odours and creating environmental pollution and a breeding ground for lethal diseases.

The depot which is located on the border line between the capital and Rawalpindi has adjacent to it on the Islamabad side , the Punjab Social Security Hospital, Westridge Telephone Exchange, Railway Carriage Factory whereas in Rawalpindi's boundary, residents of thickly populated areas including Habi Colony, Saleemanabad, Muhammadabad, Aliabad and Usmanabad  have been irked by the piling garbage in this depot.

The depot which is established on a huge space of some 300 kanals has made the lives of the residents of miserable as the wind blowing passing through and around the depot carries dangerous germs and odours with it.

Further, a number of protests were staged against this depot on IJ Principal road itself however the civic bodies of the capital did not take any measures to shift or clean this site.

Further, the residents of the adjoining areas said that they were badly affected with major diseases due to this depot and expressed that they were compelled to inhale its odour.



Published in The Express Tribune, March 25th, 2019.