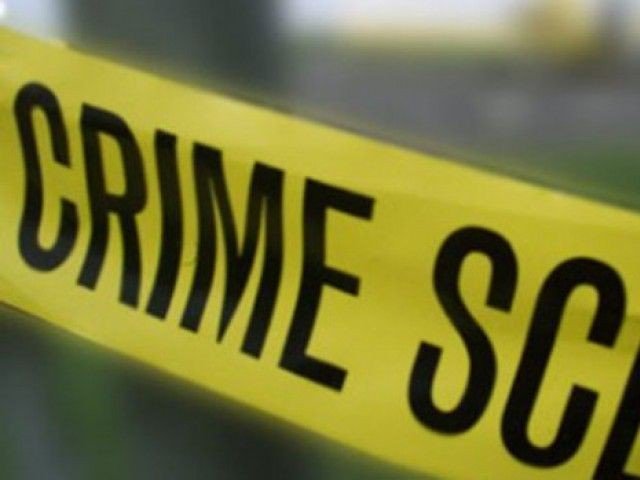 ---
CHICHAWATNI: A man strangled his sister to death over 'honour' in Chichawatni, Express News reported.

A police official said that Qasim Ali, a resident of 116/7CR Village, doubted the character of his 20-year-old sister Sawera. He added that the accused suspected that she had relations with their cousin Mehmood.

He pointed out that on the day of the incident, Sawera went to Mehmood's house for some work. He mentioned when Qasim heard about this, he immediately rushed to the spot and saw his sister talking to Mehmood.

The police official said that this enraged Qasim and he strangled Sawera to death. After committing the murder, the suspect fled the scene.

Meanwhile, police have registered a case against the culprit on the complaint of the victim's father Salman and have opened investigations.

In recent years, honour killing cases have surged to an alarming level in Punjab. The crime continues unabated and laws introduced to curb this menace seem ineffective.

Police records revealed that in 2017, at least 44 people, including 18 women and 26 men, were killed under over 'honour' across Faisalabad district. However, in 2016, comparatively fewer cases of such a nature were reported as 31 people were murdered over 'honour'.

Earlier, the Punjab Assembly passed a new bill against honour killing with an objective to provide legal protection to women. As part of the bill, all forms of violence against women have been criminalised while centres would be established across the province to remove hurdles which complicate a woman's quest for justice.

Under the new law, relatives of the victims would only be able to pardon the killer if he is sentenced to capital punishment. However, the culprit would still face a mandatory life sentence of 12-and-a-half years.
COMMENTS
Comments are moderated and generally will be posted if they are on-topic and not abusive.
For more information, please see our Comments FAQ