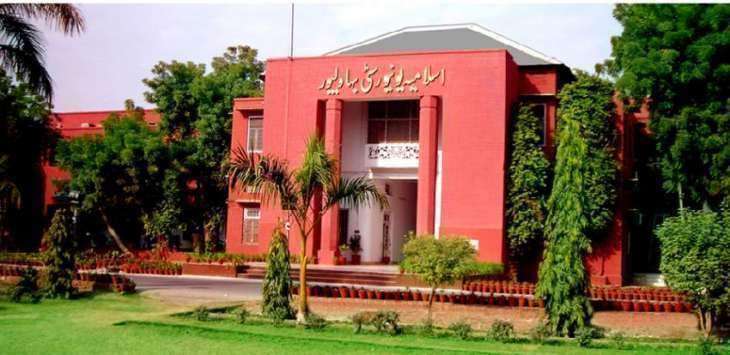 ---
BAHAWALPUR: Islamia University of Bahawalpur Vice Chancellor Engr Dr Aamir Ijaz said the existence of Pakistan been proved that a nation starting "without any resources" could successfully survive all types of challenges, including foreign aggression and natural calamities.

He expressed these views at a seminar held at the Islamia University of Bahawalpur on the occasion of Pakistan Day. The event was held to commemorate the Lahore Resolution of 1940.

Islamia University of Bahawalpur VC Dr Aamir Ijaz presided over the seminar while Dr Hameed Raza Siddiqui delivered an exclusive lecture. Dr Ijaz highlighted the significance of the Lahore Resolution which was passed in a meeting of the All India Muslim League. The demand at the time was for a separate homeland for Muslims.
He said March 23 was a day of commitment as the Muslims of India announced their determination to carve out a separate homeland. "Within seven years, Pakistan appeared as a sovereign Muslim state on the world map.

"We proved that a nation, starting without any resources survived, could successfully survive all types of challenges, including foreign aggression and natural calamities. During the last few years, we have proved ourselves to be a peaceful, dynamic and responsible state which emerged efficaciously after every challenge," he said.

"Today's Pakistan again demands the same passion and resilience from its people to ensure the bright future of our generations to follow."

Faculty members Dr Aftab Hussain Gillani, Dr Rozina Anjum Naqvi and Agha Sadaf Mahdi also spoke on this occasion.

Meanwhile, a ceremony to mark the Pakistan Day was held at Police Lines in Multan. Addressing the ceremony, Regional Police Officer (RPO) Waseem Ahmed Khan said Pakistan Day reminded us of the struggle and sacrifices of our forefathers to achieve this homeland. He said the people of Pakistan celebrated the historical day with national enthusiasm.

"People should recall the sacrifices of martyrs and pledge to continue the struggle for the protection of the country's sovereignty," he said.

He said the welfare of the employees of the department was a top priority and all possible resources were being utilised for this purpose.

Speaking on the occasion, City Police Officer (CPO) Imran Mahmood paid tributes to the martyrs of the country. Earlier, a general parade was organised at the police lines and a guard of honour was presented to RPO Waseem Ahmed Khan on his arrival.

The RPO awarded shields to the retired employees. SSP Operation Muhammad Kashif Aslam, SP Cantt Zunaira Azfar, SP Headquarters Ghulam Mustafa Pahor, DSP Headquarters Muhammad Iqbal Lashari, DSP Legal Hakim Ali and other senior police officers also attended the ceremony.


COMMENTS
Comments are moderated and generally will be posted if they are on-topic and not abusive.
For more information, please see our Comments FAQ