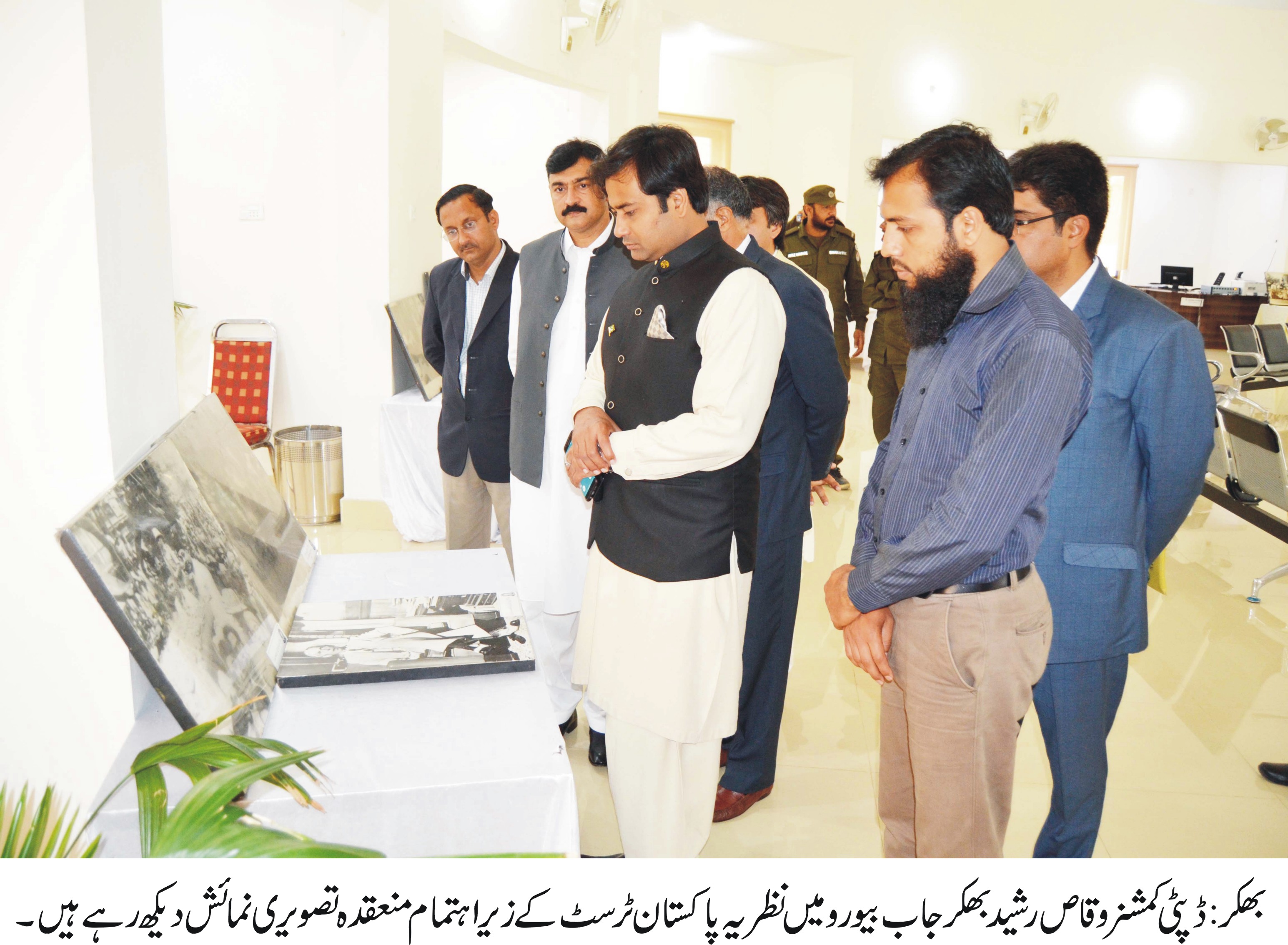 ---
LAHORE: To mark Pakistan Day, the Lahore Arts Council (Alhamra) organised a picture exhibition on Saturday.

Provincial Minister for Industries, Commerce and Investment Mian Muhammad Aslam Iqbal, along with Alhamra Chairman Tauqeer Nasir, inaugurated the exhibition.

Speaking on the occasion, the minister said March 23 was a turning point in realising the dream of creating Pakistan. "It provided a clear direction to the struggle," he said. He also talked about the sacrifices of Pakistan Movement leaders. Executive Director Lahore Arts Council Ather Ali Khan said it was the day leaders tried to create awareness among future generations about the struggle of Muslims for their right to self-determination and how important it was to safeguard Pakistan's sovereignty and integrity. He added it was an occasion to pay tribute to Pakistan's great leaders who faced hardships, but remained steadfast in their mission to secure a separate homeland for the Muslims of the subcontinent.

An exhibition, national songs, mushaira, dramas and other activities were also organised at the Arts Council which was thronged by a large number of people.

In Bhakkar, an exhibition of historical books and pictures to mark Pakistan Day was organised by the Job Bureau Bhakkar, in collaboration with Nazaria-i-Pakistan Trust.

Talking to The Express Tribune, Nazaria-i-Pakistan Trust Lahore Coordinator Professor Zahid Javed said that more than 50 historical pictures, including those of Quaid-e-Azam, Fatima Jinnah and Allama Iqbal, were on display. "These pictures were taken at the time of Pakistan's independence and they highlight the history and struggle of Pakistan's freedom," he added.

"On display, we have more than 2,500 historical books, which were published a long time before the partition of Pakistan. These books were also sold out and there was a 50% discount on all books," he said. Javed added that they have presented sets of historical books to Bhakkar Deputy Commissioner Captain (retd) Waqas Rasheed, ADLR Abid Hussain, Assistant Commissioner Talha Saeed, media representatives, and other visitors.

Javed shared that there were six books in one set and more than 20 sets were distributed. The main purpose of the exhibition was to create awareness among the youth about the struggle and sacrifices during partition.

The Nazaria-i-Pakistan Trust is a national institute, which is working to create awareness among youngsters. "We have set up stalls of books on Pakistan Day in different cities and today we have come to Bhakkar. These are historical books and pictures which are unique and are not available anywhere else. There is a need to organise such events as the young generation is least interested in reading."

Deputy Commissioner Bhakkar Captain Waqas Rasheed said Pakistan Day had great national significance and therefore the need to create awareness about the efforts of ancestors in the Pakistan Movement was important. "If the youths understand this struggle, they would also play their part in strengthening the country."


COMMENTS
Comments are moderated and generally will be posted if they are on-topic and not abusive.
For more information, please see our Comments FAQ