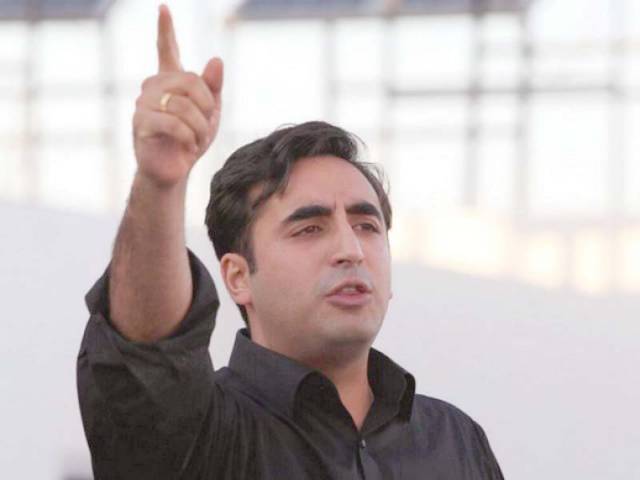 ---
KARACHI: Pakistan Peoples Party (PPP) announced the schedule for the 40th death anniversary of former prime minister Zulfikar Ali Bhutto. PPP Chairperson Bilawal Bhutto Zardari will leave for Larkana from Karachi via train, according to the announcement.

Addressing a press conference at the PPP media cell, PPP Sindh President Nisar Ahmed Khuhro said that the train will leave from Karachi on March 26 and PPP workers will welcome Bilawal on various railways stations. The death anniversary would be commemorated with great fervour and esteem at Garhi Khuda Bux, he said.

PPP's Bilawal congratulates PTI on World Puppetry Day

Khuhro, who was flanked by former Sindh chief minister Syed Qaim Ali Shah, Waqar Mehdi and other leaders, rebutted the news that travelling on train was part of any protest. "Since air routes of the country have been suspended temporarily, Bilawal would travel to Garhi Khuda Bux via train," he said, adding that the decision had instilled the hearts of the party jiyalas with joy and happiness. "It will not be a protest march and if there was a need for a protest march it would be towards Rawalpindi, not Garhi Khuda Bux," said Khuhro.

Replying to a question, former Sindh chief minister Shah said that the incumbent federal government was applying a variety of tactics to place PPP under duress but it won't be successful as the party could not be intimidated with such tactic.

Published in The Express Tribune, March 24th, 2019.