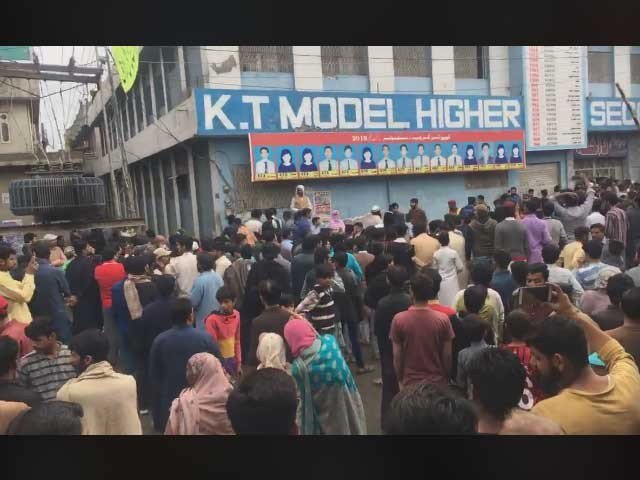 ---
Six children and a teacher died on Saturday in Gujranwala during a Pakistan Day function after the roof of their school collapsed, Express News reported.

According to the rescue officials, at least 16 injured were transferred to a local hospital.

Deputy Commissioner Naila Baqir and various officials reached the site of the incident and confirmed that a Pakistan Day function was taking place when the unfortunate incident took place.

Three dead, seven injured in roof collapse in North Waziristan

Earlier March, at least three children were killed and seven others seriously injured when the roof a house crashed over a family in the North Waziristan on Saturday, the local administration said.

According to the details, a mudhouse in Datta Khel area of North Waziristan collapsed after heavy rain and snow recorded in the tribal district during the last two days.

The district administration said that at least 11 people were trapped in the incident, in which three of children died, while seven were rescued seriously injured.

The injured people were shifted to the Miran Shah Hospital for treatment, where they would get free treatment from the district administration.


COMMENTS
Comments are moderated and generally will be posted if they are on-topic and not abusive.
For more information, please see our Comments FAQ