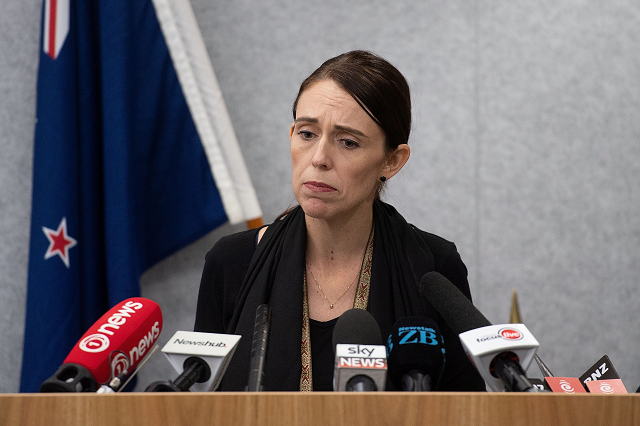 ---
For a peaceful and peace-loving country like New Zealand that has faced no such calamity for decades, the massacre in Christchurch mosques was a nightmare. The monsters had reached its shores and shattered its image of a sublime, serene island that has lived by its traditions and the rule of law.

For a peaceful country that has not encountered such violence, the mosque shooting and slaughter was an event of catastrophic proportions. One would have expected a response that was not as determined, measured and carefully orchestrated.

But in its darkest hour, New Zealand demonstrated the strength of its institutions that were epitomised by the resolve, sagacity, courage and thoughtfulness of its Prime Minister, Jacinda Ardern. In the havoc of the shootings came the country's finest hour in terms of its leadership that it provided to a country that was stunned by the gravity of the crime and the enormity of the challenge that it confronted.

Prime Minister Ardern took control of the situation. There was no panic, no hysteria, no confusion. She was composed, calm and knew exactly what a leader was required to do under hugely difficult circumstances.

She told her nation that the government was in total control; the culprit had been arrested and the wounded were being treated while the relatives of those who died were being informed that the dead bodies were being taken care of until burial or in some cases when they were handed over to their relatives.

Not only that Ardern proceeded to Christchurch and met the mourning families, she wore an Islamic veil, greeted the audience in Islamic salutation and apologised for the loss of human lives. She ordered the authorities to make every possible endeavour to save those who were injured and under treatment.

And then she announced, with her usual composure and dignity, the measures that her government would take in preventing such atrocities in the future. These also included tougher gun laws to restrict the ownership and possession of weapons.

Amidst the tragedy that unfolded during Friday prayers and shook the country, the people of New Zealand had learnt one important lesson: their leader, the Prime Minister, was equal to the task and they had no worries. Rank and file citizens had this firm conviction that the perpetrators would face the full force of law and that every conceivable step would be taken to punish those who are guilty and to prevent such occurrences in the future.

With that belief, they went about their routines chores. And that is the test of leadership in any country. Prime Minister Ardern has passed this test as no other.

In responding to the challenge, Ardern also helped lay down the rules that other world leaders should or would follow in similar circumstances.

She conveyed a message of support and sympathy to the bereaved families. Not only that she also, in a significant move, reached out to the whole Muslim world and sought to solicit their support by displaying courage and resolution in eradicating the curse of religious fanaticism, extremism and terrorism.

That was what would have been expected of a leader. The Prime Minister of New Zealand has emerged as a politician and leader with vision and as role model for political leaders across the world.

It is difficult to assess the value of the great contribution that she has made in not only handling the crisis with such competence but also laying down a guideline for other world leaders to follow in the face of such calamities.

Published in The Express Tribune, March 23rd, 2019.

Like Opinion & Editorial on Facebook, follow @ETOpEd on Twitter to receive all updates on all our daily pieces.
COMMENTS (1)
Comments are moderated and generally will be posted if they are on-topic and not abusive.
For more information, please see our Comments FAQ