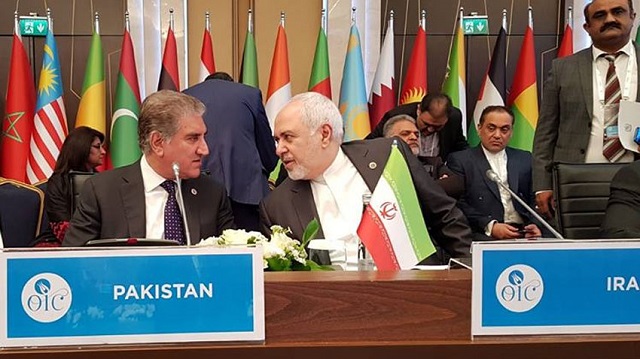 ---
Foreign Minister Shah Mehmood Qureshi on Friday called for formulation of laws by the United Nations to tackle rising cases of Islamophobia while representing Pakistan in an emergency meeting of the Organization of Islamic Countries (OIC) in Istanbul.

Qureshi also suggested that the listing of UN-designated terror groups be expanded to include extremist organisations of other religions.

The meeting is being attended by foreign ministers of OIC countries. FM Qureshi will present Pakistan's point of view and stance on Islamophobia.

On the sidelines of the OIC meeting, Qureshi also had meetings with Iranian Foreign Minister Javad Zarif, Afghan Foreign Minister Salahuddin Rabbani and Kuwaiti Deputy Prime Minister and Foreign Minister Sheikh Sabah Al-Khalid Al-Hamad Al-Sabah.

Imran calls New Zealand premier, condemns mosque attack

Prime Minister Imran Khan on Thursday called New Zealand Prime Minister Jacinda Ardern and condemned the terrorist attack against two mosques in Christchurch by a right-wing terrorist.

The premier also expressed his admiration for the humane handling of the situation by the New Zealand authorities.

PM Imran appreciated the quick response and the high level of respect shown by Ardern for the Muslim community.