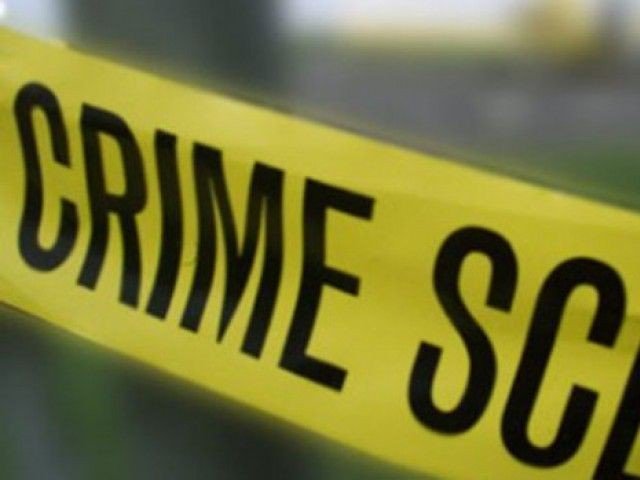 ---
SADIQABAD: A man was gunned down over a dispute in Toba Tek Singh's Rajana Town on Thursday.

An official from Rajana police station told Express News that Tahir Shaukat, a resident of Chak No 184-GB, had a dispute with Hammad Raza over irrigating the fields with canal water.

He added that on the day of the incident, Tahir was present in the fields when Hammad approached him and had an argument over the matter.

During the heated debate, accused Hammad verbally abused Tahir and hurled life threats at him. Later, he went away.

The official pointed out that the victim and his uncle Azhar Abbas went to suspect's house to talk to the elders regarding the issue.

He said that when Hammad was made aware of Tahir's presence, he took out a gun and opened fire on him. As a result, he was killed on the spot.

The police have registered a case number 138/19 under section 302 against the suspect and have opened investigations.

Earlier, a man was gunned down over a dispute in Gujranwala.

Police said Yaqoob, a resident of Pipli Wala, had gone to attend the wedding of his relative's daughter in Kot Shaha.

While the newlywed couple and guests were returning back after the reception, one of the cars in the wedding procession hit motorcyclist Zargham.

As a result, the motorcyclist was enraged and started verbally abusing the guests. The accused got involved in an argument. Yaqoob asked Zargham to stop abusing and fighting with them.

Later, the dispute was settled and the wedding guests reached home. After a few hours, Zargham and his accomplices Mustansar, Ali, Asad and Tahir barged into the house and opened fire on Yaqoob, killing him on the spot.
COMMENTS
Comments are moderated and generally will be posted if they are on-topic and not abusive.
For more information, please see our Comments FAQ