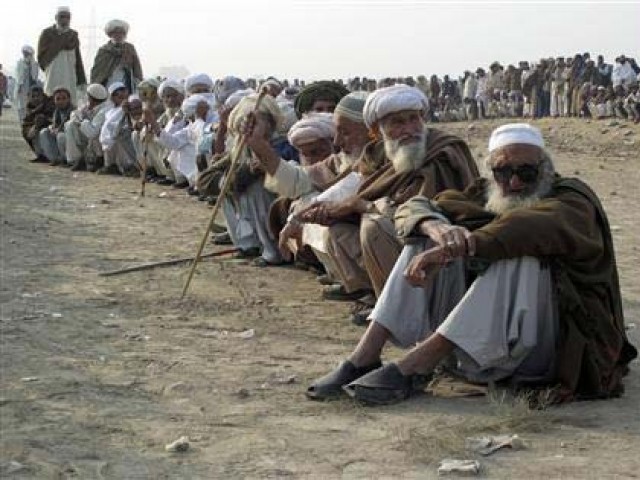 ---
BANNU: Scores of internally displaced people (IDPs) on Thursday staged protest against the Fata Disaster Management Authority (FDMA) and North Waziristan district administration. They were demanding the allocated cash grants, their rightful facilities and early return to their native villages.

The demonstrators holding banners and placards, marched from Fazal Qadar Park to the Bannu press club chanting slogans against the federal and provincial governments.

In his speech, leader of the IDPs and prominent personality of North Waziristan Malik Ghulam Khan Wazir said that FDMA has not paid displaced people their cash grant for the last six months.

He said the IDP camp of Bakka Khel in Bannu lacked basic amenities. Most of the children and elderly are facing malnutrition since the day first in the camp, he said.

"We demand the government to repatriate remaining IDPs as soon as possible," Wazir said.

"Many markets and homes were razed due to military operation against militants. Our businesses and homes were lost in the conflict and we do not have the resources to rebuild, therefore we demand the government to give us soft loans, construct our houses and facilitate our people to restart their lives," Wazir said.

People are starving ever since they have been returned to their respective areas owing to lack of resources, trade and economic activity, "we demand due shares of financial support from the federal government otherwise we will start a march to Islamabad."

Published in The Express Tribune, March 22nd, 2019.