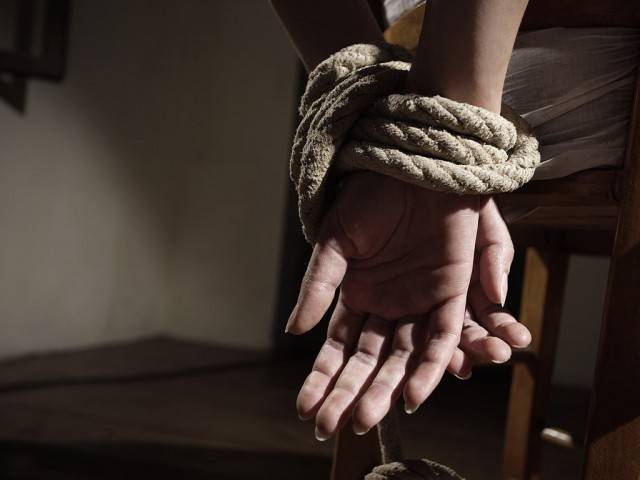 ---
KARACHI: The Hindu community in the Daharki town of Sindh's Ghotki district took to the streets on Thursday to protest against the kidnapping of two girls.

Following the incident, a snippet went viral on social media in which the two girls claimed that they have converted to Islam. "No one has forced us, we have embraced Islam at will," the two maintained.

Five months on, bill against forced conversion gathers dust

Hailing from a scheduled caste, Hindu community leaders alleged that Reveena and Reena had been abducted by people from the Kohbar and Malik tribes on the eve of Holi.

"We approached the police to lodge a first information report (FIR) but all in vain," a community leader said as he continued to protest.

Hindu community leader Mukhi Shiv Menghwar said that "it was not free will and the girls were in fact kidnapped and forcibly converted".

Forced conversion: a state's failure

In the aftermath of the incident, MPA Nand Kumar Goklani, who had initially moved a bill against forced conversions, urged the government to get a law passed immediately.

In 2016, the Sindh Assembly passed a law against forced conversions, which was contested by religious parties. Succumbing to the mounting pressure, the Sindh government and Pakistan Peoples Party (PPP) leadership later asked the then-governor, Justice (retd) Saeeduzaman Siddiqui, not to ratify the bill.