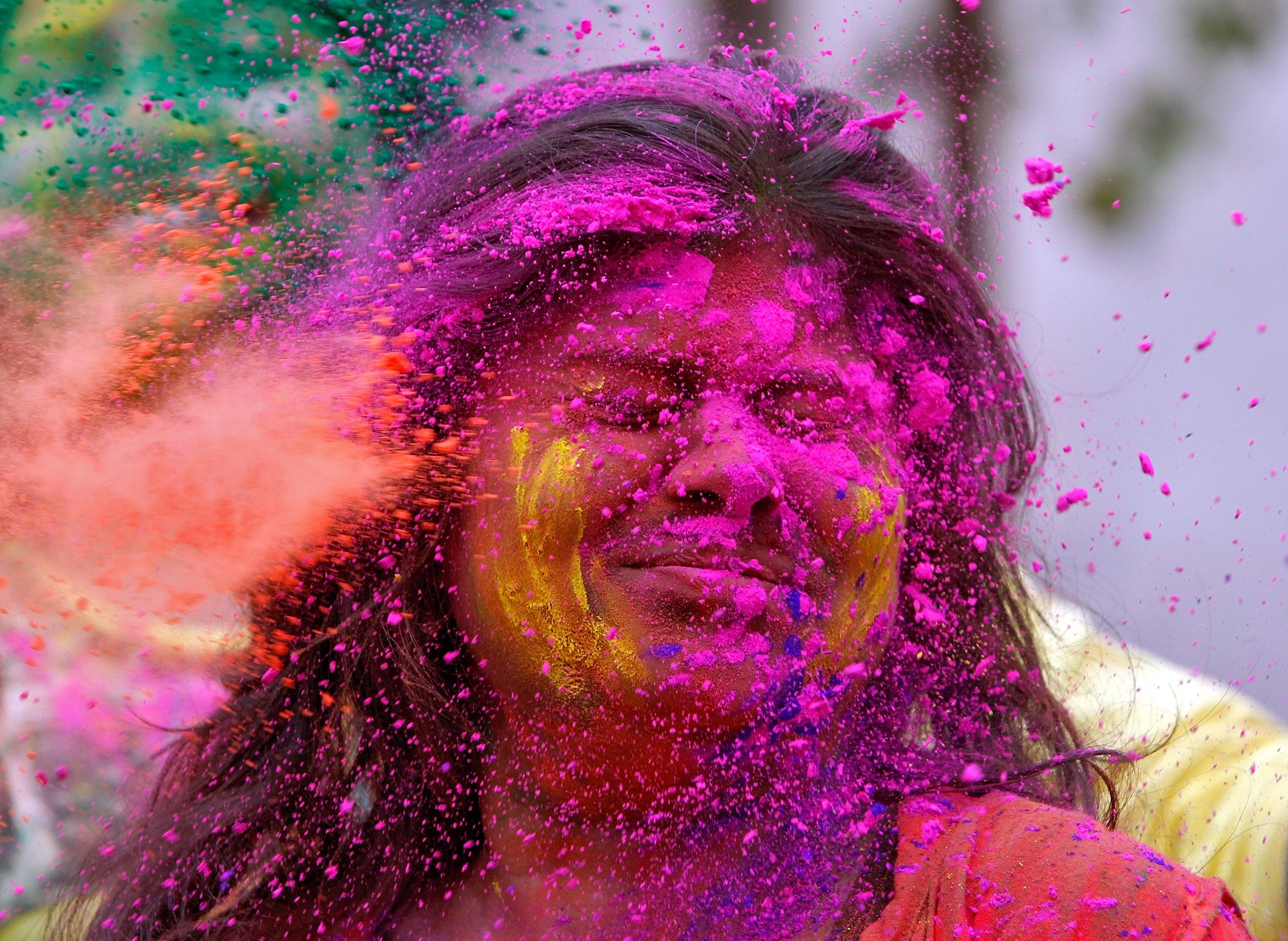 ---
LAHORE: Hindus across the world and the provincial capital are celebrating Holi, a two-day religious festival. Special gatherings have been organised at various temples to celebrate the festival which began on March 20 and will end on March 21 (today).

Known as the 'festival of colours', people from the Hindu community celebrate Holi by throwing coloured powder at each other and by exchanging gifts. Further, a great many gatherings are also arranged in homes while sweets are also distributed among revellers.

The entire festival lasts for two days. On the night of the first day of the festival, there is a large bonfire which is meant to eradicate all their evil deeds. On the second day of the festival, the Hindu community celebrates the onset of spring by playing with colours. According to Hindu tradition, the festival continues for 16 days in Mathura, Hindustan which is the birth place of Lord Krishna.

The Evacuee Trust Property Board (EPTB) has organised events at all temples in Pakistan. The main event will be held at Krishna Temple in Lahore.

Hindu leader Dr Manuwar Chand says that Holi is one the biggest festivals in their religion. Several poojas have been organised at temples across the country. "Holi brings people together by urging them to discard all hostility and hatred," he says. Relatives and friends go to each other's houses with gifts and play with powdered colour.

Kasha Ram, a worshipper at the Krishna Temple in Lahore, says that Holi is celebrated to welcome the onset of spring and the new harvest. The people gather to thank their lord, he says.

EPTB allocated a special budget for the festival while poor and needy Hindu families were also given financial assistance. Apart from temples, several private gatherings were also arranged at local hotels and various other spots.

Traditionally, the powdered colours used in Holi are prepared by crushing the flowers and leaves from turmeric and saffron plants. However, nowadays chemical colours are also used.


COMMENTS
Comments are moderated and generally will be posted if they are on-topic and not abusive.
For more information, please see our Comments FAQ