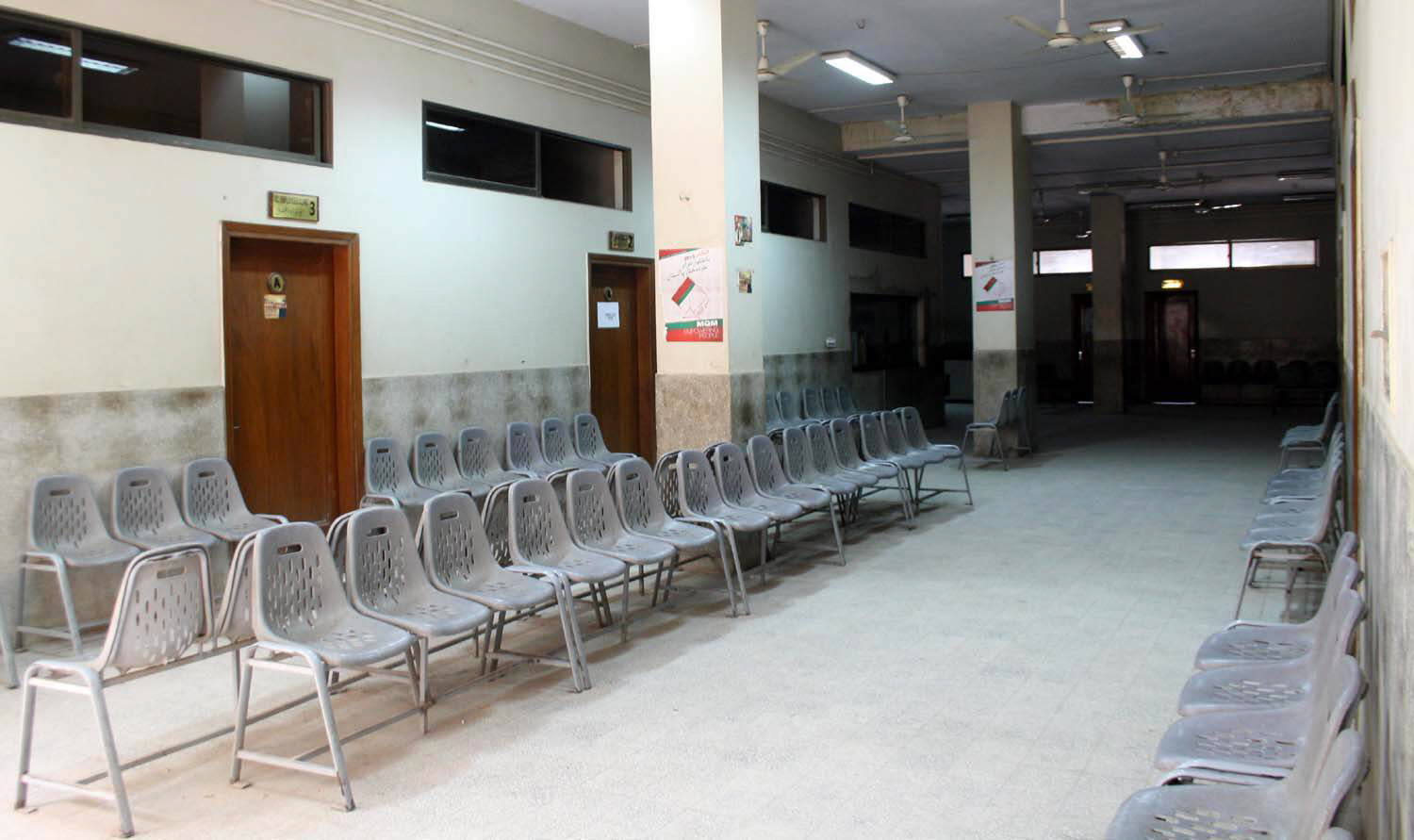 ---
KARACHI: The protest of house job officers at Karachi Metropolitan Corporation (KMC)'s biggest government hospital, the Abbasi Shaheed Hospital, over the non-payment of their salaries for the last three months, entered its third day on Wednesday.

The protesting doctors have boycotted outpatient departments (OPDs) and wards and threatened to boycott the emergency ward as well if their demands are not met.

According to sources at the hospital, more than 300 house job officers and postgraduates started their protest on Monday against the hospital administration and Karachi mayor.

'Abbasi Shaheed Hospital should be handed over to health dept'

With the boycott of OPDs and wards, several patients were seen facing difficulties while the protestors maintained that they were only being given consolations by the mayor. They said that the mayor had assured the payment of salaries within a week on his visit to the hospital a week ago, but to no avail.

The protesters further said that they received salaries of only two months after every six to eight months, and despite the fact that a notification for the increase in salaries has been issued, the notification was not being complied with.

According to the notification, the salary of a house job officer that was Rs30,000 has now been increased to Rs45,000 while the salary of postgraduates has increased from Rs65,000 to Rs75,000. They demanded the Sindh government and Karachi mayor to fulfil their demands immediately and comply with the notification or else the boycott would continue.

The Medical Superintendent of Abbasi Shaheed Hospital, Dr Nadeem Rajput, while talking The Express Tribune, said that the salaries of more than 300 doctors were blocked. It was because of the heap of files that was dumped in the finance department that cheques were being delayed.

Caught red-handed: Abbasi Shaheed Hospital official sent on remand by ATC

He said that the medical services director and senior director were already on board, given the difficulties that patients are facing and the issue was expected to be solved within two months. He, however, said in regard to the increase in salaries that they hadn't received any notification about it from the government.

The protesters refused to accept that the issue would be solved in the next two months and claimed that it has been ongoing since the last five years and they were not ready to suffer more at the hands of the authorities.

The hospital management was not cooperating as well, in fact they had been threatening to end the protest, they said. The protesters turned towards the KMC office to meet the mayor but the mayor's assistant called them back on Friday.

Published in The Express Tribune, March 21st, 2019.