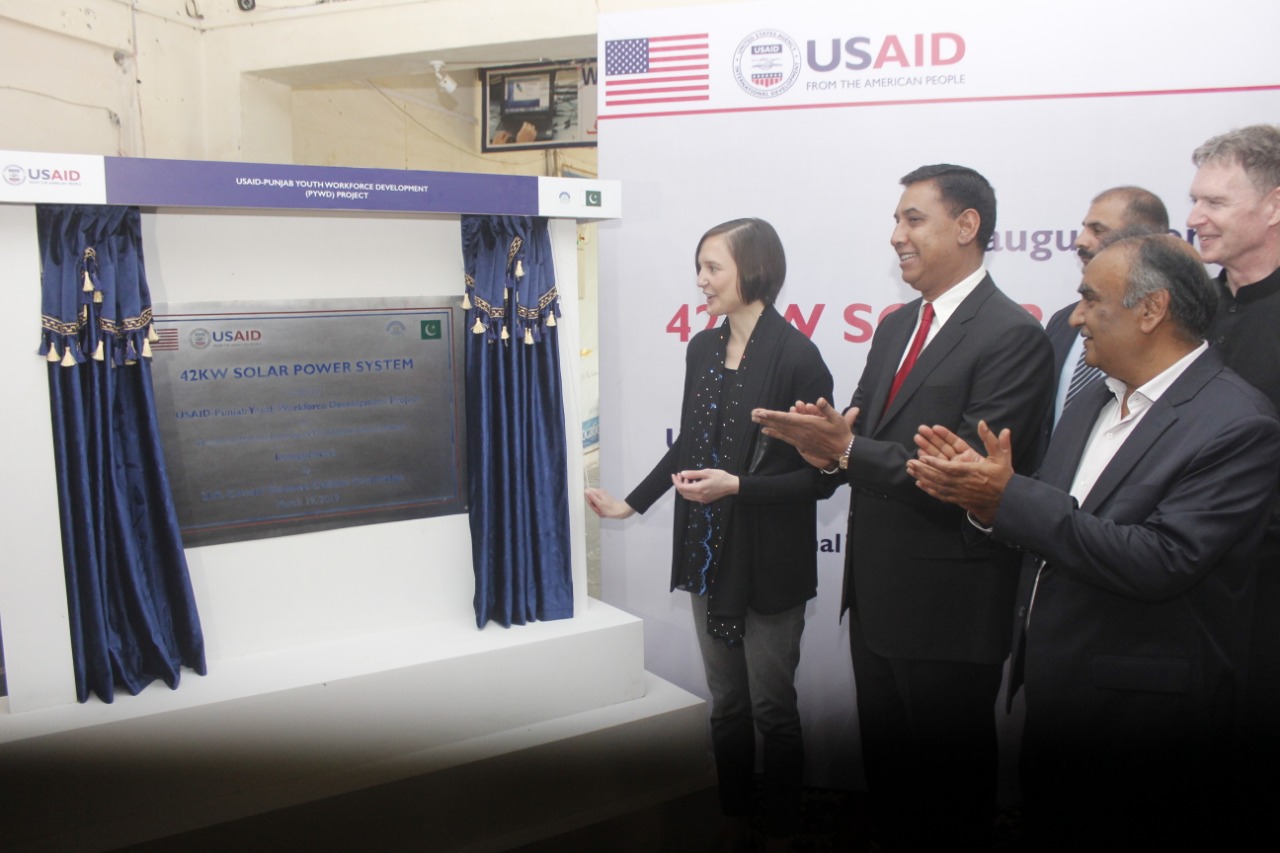 ---
MULTAN:

Pakistani youngsters have great potential and it was great to learn of the success stories of skilled youths in the culturally rich region of South Punjab, said US Consul General Colleen Crenwelge.

She was speaking at a toolkit distribution ceremony on Tuesday. The United States Agency for International Development (USAID) distributed toolkits among 2,000 skilled youngsters. The aim was to empower them economically and help aspiring entrepreneurs to start businesses.

She also inaugurated a solar power system at the Punjab Vocational Training Council's Vocational Training Institute. The new system would support education by providing uninterrupted electricity to thousands of students and eliminate power-related disruptions.

"The US is proud to partner of Pakistan in the advances being made in Multan," she said. The consul general added joint efforts were being made, whether they were to improve students' English language and job skills, provide uninterrupted electricity through a new solar power system, encourage new businesses or preserve important cultural heritage sites.

The skilled youth, both men and women, received six months of training in different courses under the Punjab Youth Workforce Development Project. The total cost of distributed tool kits was Rs40 million.

Toolkits for fashion designers, beauticians, heating/ventilation air condition repairpersons (HVACR), auto electricians, blue potters and welders were distributed among the students.

Crenwelge also met graduating trainees at a career counseling centre and distributed toolkits to help them start businesses to create economic opportunities for the youth in South Punjab.

During visits to the shrines of Musa Pak Shaheed and Shah Rukn-e-Alam, Crenwelge emphasised the US government's long-standing commitment to protecting Pakistan's rich cultural heritage.  The US Ambassadors Fund for Cultural Preservation has provided more than $70,000 to restore shrines in Multan, including those of Musa Pak Shaheed and Shah Shams Tabraiz.