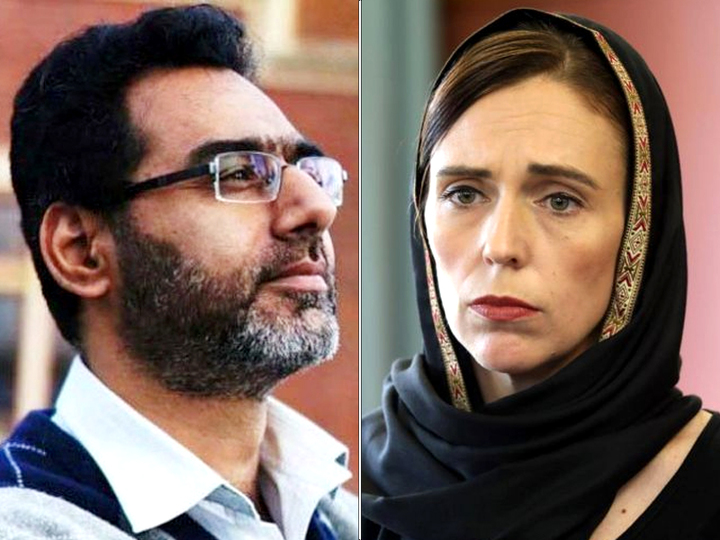 ---
New Zealand's Prime Minister Jacinda Ardern on Tuesday paid tribute to Pakistani national Mian Naeem Rashid, who embraced martyred while trying to stop an Australian white supremacist terrorist from entering Christchurch's Al Noor Mosque on March 15.


Expressing solidarity with the Muslims community, the premier vowed to the grieving citizens that the terrorist, who killed 50 worshippers in a brutal assault on two mosques, would face the "full force of the law".




She began her speech in parliament with Muslim greeting, Assalam-u-alaikum  (Peace be unto you).




PM Ardern said Rashid  had made the ultimate sacrifice to save the lives of worshippers inside the mosque.




Christchurch attack: PM announces national award for martyred hero Naeem Rashid




She also strongly condemned the horrendous act of the lone terrorist while speaking on the floor of parliament, saying: "He sought many things from his act of terror, but one was notoriety, that is why you will never hear me mention his name."




"He is a terrorist. He is a criminal. He is an extremist. But he will, when I speak, be nameless," the premier added.



New Zealand PM Jacinda Ardern vowed to never speak the name of the man accused of murdering 50 people at two mosques.

She wants people to remember the victims, instead. pic.twitter.com/KNxtr0zygr

— AJ+ (@ajplus) March 19, 2019


Rashid, hailing from Abbottabad, received bullet wounds as he tried to overpower the shooter as he entered one of the mosques in Christchurch.


Though humanity has no words on this brutal act of a tyrant but Pakistan can never forget the sacrifice of Martyr. Government of Pakistan will honour Mian Naeem Rashid who has lost his life while tackling down the Christ Church Terrorist in New Zealand.#NewZealandMosqueAttack pic.twitter.com/oHOn61CiBD

— PTI (@PTIofficial) March 19, 2019


He succumbed to his wounds while under treatment following the attack and was identified as the individual who rushed at the right-wing terrorist attacking the mosque.

Islamabad lauds Kiwi PM's speech


The government has also lauded her speech, with Foreign Office Spokesperson Mohammad Faisal thanking Ardern for recognising Rashid's bravery.




Speaking out on Twitter, Faisal said: "The clear decisive manner in which New Zealand's prime minister has dealt with Christchurch terrorist attack has won her many admirers in Pakistan."




He said that PM Ardern had won the hearts of Pakistanis for her compassion and leadership.



The clear decisive manner in which NZ PM has dealt with Christchurch terrorist attack has won her many admirers in Pakistan. She has won the hearts of Pakistanis for her compassion and for her leadership. Thank you for recognizing the bravery of Dr. Naeem Rashid @jacindaardern

— Dr Mohammad Faisal (@DrMFaisal) March 19, 2019
New Zealand prime minister Jacinda Ardern opening her address to Parliament today: "As-salamu alaykum, peace be upon you, and peace be upon all of us." pic.twitter.com/tFnXxXoL7e

— Anna Fifield (@annafifield) March 19, 2019