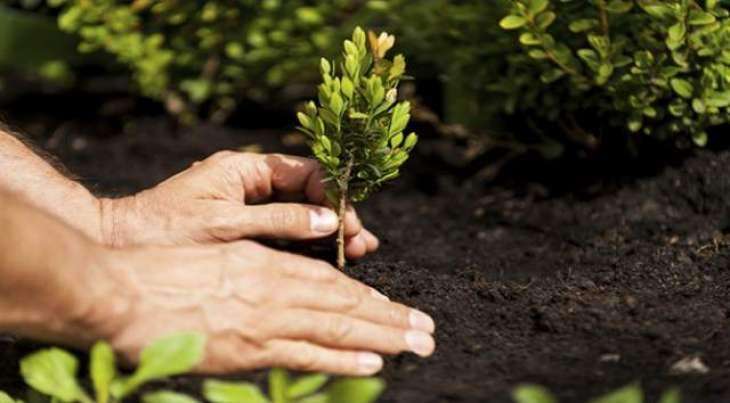 ---
LAHORE:

Punjab Minister for Industries and Trade Mian Aslam Iqbal said that future of Naya Pakistan is green and the country will be free of all kinds of pollution. He added the nation would consequently provide an attractive environment for foreign investors.

Addressing a seminar to mark a cleanliness and tree plantation campaign on Monday, the minister told Pakpattan district council hall that Prime Minister Imran Khan had inaugurated the campaign after coming into power. He added 10 billion trees would be planted in the next five years.

"Cities, towns and villages will be made neat and clean and green Pakistan will give to our new generations," he added.

Iqbal said that a clean and green Pakistan was an important component of Pakistan Tehreek-e-Insaf's (PTI) manifesto and a topmost priority of the government. He said the mission would be completed at every cost. "A pollution-free environment is the right of every citizen."

The minister said heaps of garbage spread diseases which increase the burden of hospitals. He urged the people to cooperate with the government in carry on with the cleanliness movement.

The Punjab government is celebrating a clean and tree plantation week in the province and trees will be planted on the union council level, he added. "Every member of society should take part in this drive."

Later, the minister led an awareness walk which started from the district council office and ended at Khawaja Bakhtiar Chowk. The minister also planted a sapling at the lawn of district council office.

Similarly, in Lahore, Punjab Minister for Housing and Urban Development Mian Mehmoodur Rasheed said a neat and clean environment helps develop a healthy society.

"We should make concerted and comprehensive efforts to provide a pollution-free environment to our coming generations," he said.
Rasheed was addressing a seminar held at the district council hall in Nankana Sahib for cleanliness week.

The minister said the government will make Pakistan clean and green and there is a need for people and the line departments play an active and positive role.

Rasheed said that line departments should perform duties under a comprehensive strategy so that 100% targets of the tree plantation campaign could be achieved. The fixed targets should be achieved at every cost so that the people could be provided a healthy environment, he said.

The minister said that a district office of LDA has been established at Nankana Sahib so that public issues could be solved at the local level.

MNA Brigadier (retd) Ijaz Ahmad Shah said that by maintaining cleanliness, people can stary protected from various diseases. "The Clean and green programme is a positive step of the Punjab government," he said.

Also on Monday, the Punjab government kicked off Sanitation and Tree Plantation Week to make Punjab "clean and green".

Minister for Law, Parliamentary Affairs and Local Government Muhammad Basharat Raja got the initiative underway by cleaning garbage, symbolically, and planting a tree at the oval ground of the Government College University (GCU) Lahore on Monday. He was accompanied by Vice Chancellor Dr Syed Ameer Hassan Shah, Secretary Local Government Captain (retd) Saif Anjum, DC Saleha Saeed, TV Anchor and poet Wasi Shah, several educationists, students and media persons.

Addressing the audience, Raja said that the sanitation and tree plantation drive was a start to creating awareness among people and he hoped it would continue throughout the year for a better Punjab and Pakistan.

He said besides sanitation, a million trees would also be planted between March 18 and 23 at schools, hospitals and other public places. He added a pilot sanitation project would started in 108 select union councils with the assistance of the World Bank.

The minister stressed that cleanliness must not be regarded as the sole responsibility of the government and each citizen should take it up as a duty to keep homes and surroundings clean.
COMMENTS
Comments are moderated and generally will be posted if they are on-topic and not abusive.
For more information, please see our Comments FAQ