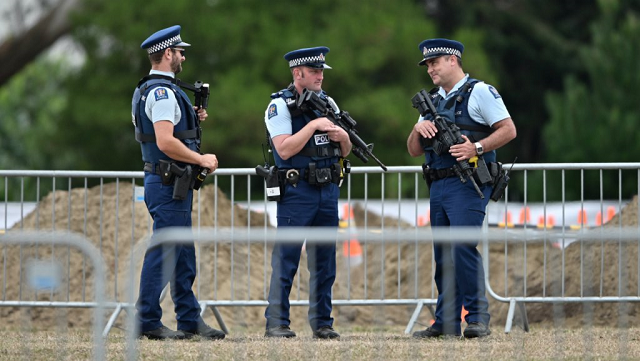 ---
SYDNEY: Australian counter-terrorism police raided two homes early on Monday linked to the mass shooting that killed 50 people at two New Zealand mosques last week, police said.

The homes were in New South Wales where the accused gunman, Brenton Tarrant, grew up, though he has spent most of the last decade overseas, officials said.

New Zealand gunman's family 'shattered' by his deeds

"The primary aim of the activity is to formally obtain material that may assist New Zealand police in their ongoing investigation," a police statement said.

They said the family of the Australian man arrested in Christchurch over the shootings were assisting police.

Australian media said one of the homes belonged to the sister of suspected white supremacist Brenton Tarrant, who was charged in New Zealand with murder on Saturday.

Tarrant, who formerly lived in Grafton in the same region where the police searches took place, has been remanded without a plea and is due back in court on April 5 where police said he was likely to face more charges.

Death toll rises to 50 as New Zealand mourns victims

New Zealand, a country that has traditionally had very low homicide rates, has been placed on its highest security threat level after its worst peacetime mass killing.

Fifty people were killed and dozens wounded in the attack at two mosques.