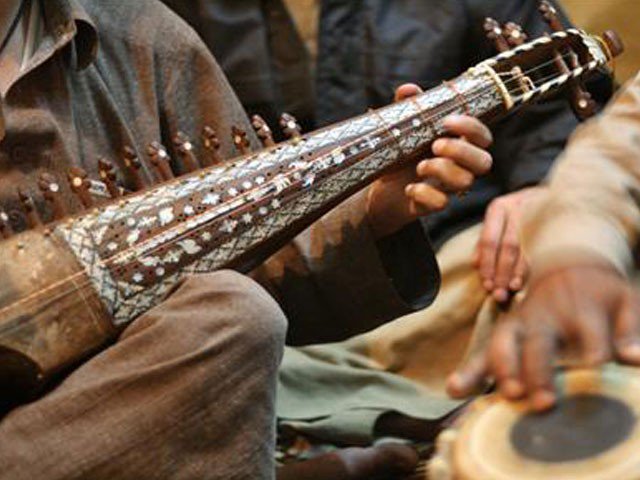 ---
ISLAMABAD: A spell-binding musical performance and delicious delicacies of various Francophonie-member countries added colour to the Francophonie Festival held at the French cultural centre, Alliance Francaise in Islamabad.

Embassies of Argentina, France, Tunisia, Belgium and Switzerland displayed various items at their stalls during the festival. Visitors enjoyed home-made delicacies from each of these countries which had been specially prepared by the staff of these missions.

Kiosks and tends were pitched by member countries over an open-air patio in the premises of the old French club.

French-speakers from different European countries and even French-speaking Pakistanis were in attendance to either showcase their talents or to sample them.

"I have cooked Empanadas, Alfajores and Pasta flora. There are meat empanadas with beef or chicken filling or simply vegetarian ones usually mixed with onions and cheese. They can be baked or fried," said Ana Walberg, the wife of Argentinian ambassador who cooked everything at home.

The empanadas looked and tasted much like our traditional samosas. Empanadas originally came from Spain and were adopted in Argentina and now they are also served with dessert fillings in the likes of quince jam or leche (milk) dusted with cinnamon or castor sugar.

The Tunisian stall drew a large crowd, sporting traditional Tunisian delicacies and handicrafts.

Tunisian Ambassador Adel Elarbi, who himself was present at the stall to welcome guests, told DNA that Tunisia will host an international Francophonie summit next year, therefore, this festival was part of their preparations for that mega event.

The ambassador further said that Tunisia plays a key role among the Francophonie countries, adding that all out arrangements shall be made to make sure the upcoming event is a complete success.

Ambassador Elarbi added that the purpose of this festival was to provide people of Pakistan with an opportunity of not only taste the different cuisines but to give them first-hand information about the culture; living style and social fabric of these countries.

He said the tradition of organising such events would continue and that next time efforts shall be made to invite even more people to be a part of these festivities.

The ambassador also distributed awards among the winners of a quiz competition, in which audiences were asked to answer certain questions related to Francophonie countries.

The Belgium envoy welcomed guests for attending the event in large number.

The Francophonie organization happens to be the largest linguistic zones in the world. It's members share more than just a common language. They also share the humanist values promoted by the French language.

The French language and its humanist values represent the two cornerstones on which the international organization of Francophonie is based. The International Organization of La Francophonie was created in 1970 with the aim of embodying the active solidarity between its 88 member states and governments which together represent over one-third of the United Nations member states and account for a population of over 900 million people, including 300 French-speaking.

After English, French is the most popular and spoken language in the world.

During the event, French Ambassador Marc Barety disclosed that linguistic activities in Peshawar have resumed as well and that they are considering re-opening the cultural centre there in the near future.

Published in The Express Tribune, March 18th, 2019.