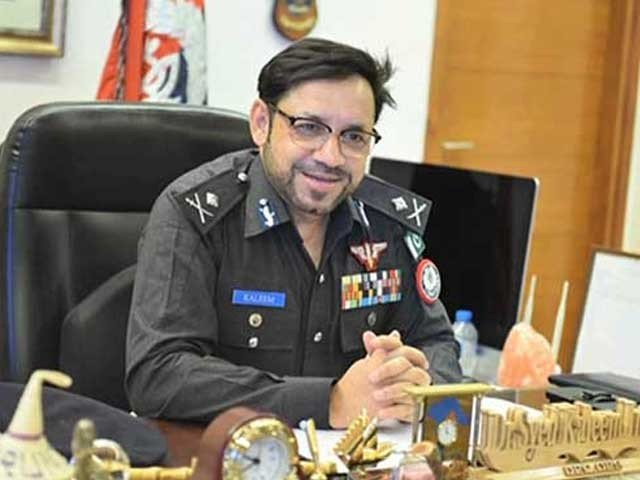 ---
KARACHI: Realising the difficulties faced by citizens when approaching police stations to register complaints, the Sindh Police chief IGP Dr Syed Kaleem Imam has said that police officials use delaying tactics to discourage people from registering complaints, adding that at times, the police officials outright refuse to register complaints which is unacceptable behaviour.

When lodging complaints, said the IGP, the supervising officials should not concern themselves about it causing an increase in the crime statistics or that the occurrence of such an incident will reflect badly on their performance. He said that every complaint and FIR should be registered and efficient investigation carried out by the officials instead of pondering what the complaint is, why it being filed and against whom it is.

Sindh govt delaying information demanded by NAB and JIT

He expressed these views at a video conference session of high ranking officials to address faults in the public complaint mechanism in the Central Police Office (CPO). Former IGP Tariq Khosa, all the additional IGs, DIGs, district SSPs as well as all the officers of CPO were present at the conference.

He said that following the orders of the Supreme Court, complaint cells were established and currently, 39 complaint cells were operating in the province. He said that the mechanism would not only facilitate the workings of CPO, but efforts were under way to align the system to facilitate the judiciary. It would encompass the entire investigation process and make the related judicial steps effective and productive, he added.

Imam said that the police would have to move forward along with the lawyers and judiciary to solve cases. This will surely make the efforts against crime effective as well as productive, he added.

He said that the complaint cells would be centralised under CPO. He added that had also been provided with computers. He said that print, electronic and social media campaigns would be initiated to spread awareness.

Sindh DIG said that the standard operating procedures (SOPs) to address the public complaints in Urdu and English have been sent to the various range, zonal and district police station.

Sea Watch - a new police unit to patrol the seaside

Former IGP Tariq Khosa said that the people accused in bailable cases, like family disputes, should be released on bail instead of keeping them under custody. He said that the main purpose of the complaint cells is to decrease the pressure on the court in regard to the cases.

He said that the orders passed by SC on the establishment of mechanism to address the public complaints were meant for all the provinces. However, he added, Sindh Police was ahead of all other provinces in this regard and playing a leading role at the state level.
He said that the people have expectations from the police whom they look towards in any difficult times. Therefore, the police should fulfil their duties effectively.