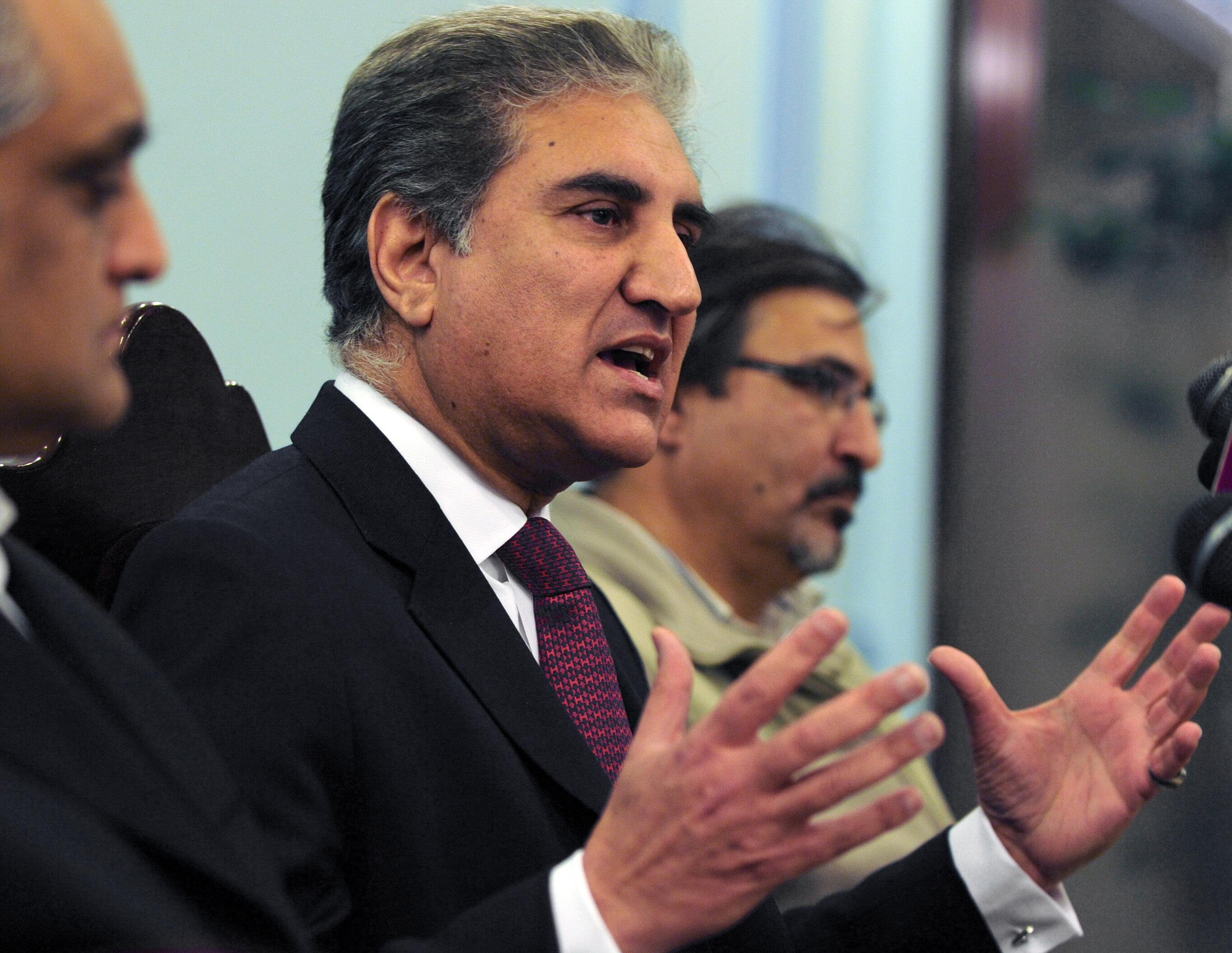 ---
ISLAMABAD: Foreign Minister Shah Mehmood Qureshi has said in the wake of the recent terror attack on the two mosques in Christchurch, New Zealand, a meeting of foreign ministers of the members of the Organisation of Islamic Cooperation (OIC) shall be held in Istanbul on March 22.

"The idea behind it is to unite and identify a strategy to curb Islamophobia," said the foreign minister while addressing the media-persons on Sunday.

"The decision has been taken after speaking to the Turkish foreign minister," said Qureshi.

He said there had been sporadic incidents condemning hate speech, including a child egging a senator in Australia and a similar incident in London.

"However, if the entire OIC and Ummah speak in one voice, it will carry a lot of weight," he added.

Christchurch attack: PM announces national award for martyred hero Naeem Rashid

Briefing the media on the development on the attack, the foreign minister said that he spoke with his New Zealand counterpart at length who said the assailant attacked two mosques and the whole act continued for 36 minutes.

"The identification of bodies is a complicated and difficult process but all of them have been identified and from tomorrow the process of handing them over to the relatives will start," Qureshi said quoting his New Zealand counterpart.

The New Zealand foreign minister further told that the investigation was being held on the motives of terrorism.

According to a statement issued by the Foreign Office, Qureshi also told his counterpart that the menace of terrorism had reached shores of a peaceful and beautiful country like New Zealand.

New Zealand mosque attack suspect charged with murder

"The mindless killing spree carried out by the terrorists once again proved that terrorism knows no religion or boundaries. Pakistan itself was a victim of terrorism and had lost more than 70,000 innocent lives. This affirms Pakistan's narrative that terrorism is an international phenomenon, having no religion and should not be associated with any religion," he stated.

The foreign minister wished speedy recovery to those injured in the incident. He assured Pakistan's support to the government and people of New Zealand in this hour of grief.

Qureshi further informed that families of six Pakistanis have decided to bury their loved ones in Christchurch and three of them have decided to bring the bodies back to Pakistan.

He said that, in the telephonic conversation, New Zealand's foreign minister has assured Islamabad of its assistance and to speed up the paperwork so that the bodies could be brought back to Pakistan.

"I have requested the foreign minister to hasten the process so that they can be laid to rest," he added.

He informed that the Pakistan High Commission in New Zealand was in touch with the families of the victims.

Qureshi said to mark the incident and mourn the deaths of Pakistanis who were martyred, among others, in the terrorist attack. The national flag will remain half-mast at all national buildings on Monday.