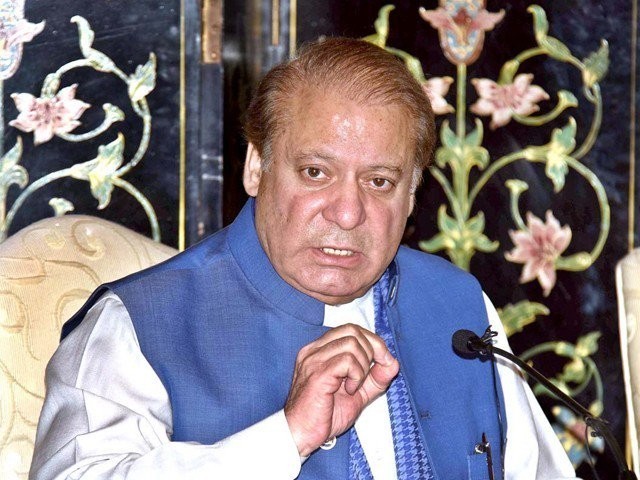 ---
ISLAMABAD: Pakistan Tehreek-e-Insaf (PTI) Central Information Secretary Omar Sarfaraz Cheema on Saturday said the Sharif family had put all its focus on politicising the health issue of Pakistan Muslim League-Nawaz (PML-N) supreme leader Nawaz Sharif.

"The Sharif family will be responsible solely if something happens to Nawaz Sharif," Cheema said in a press statement.

The government and the PML-N have traded barbs over medical facilities provided to the former prime minister during his incarceration at the Kot Lakhpat Jail in Lahore.

Cheema also dismissed allegations levelled by Nawaz's brother and National Assembly Leader of the Opposition Shehbaz Sharif in this regard as baseless. Instead, he said the Sharif family had failed to show the necessary resolve to get Nawaz treated. "It doesn't seem as per their words that the Sharif family is serious about the treatment of Nawaz Sharif," he added.

The PTI leader said the former prime minister was offered all available facilities while the government also offered him the option of getting the treatment of his own choice. "Others in this country would not get this choice," he said. Instead of showing seriousness, they (the Sharif family) were blackmailing the government, he added.

"Nawaz Sharif is a convicted criminal and the government is not authorised to allow a prisoner to go abroad," remarked Cheema, in response to PML-N demands that Nawaz should be allowed to go abroad for cardiac treatment.

Model town tragedy: JIT to record Nawaz's statement on Monday

He also urged the Sharif family to persuade Nawaz to get treatment. The former prime minister has refused treatment in protest over the government's handling of his medical situation.

"Shehbaz should tell his brother to act responsibly. By not allowing doctors to treat him in hospital, Nawaz Sharif is putting pressure on courts so he can run away (from the country)," he remarked.

He said Nawaz Sharif had been offered the best health facilities and his surgery could easily be done by expert doctors in Pakistan. He had even been allowed by the authorities to hire the services of a foreign physician in Pakistan, he added.

'Difficult time will pass': Nawaz Sharif continues to refuse moving to hospital

Cheema asked Shehbaz Sharif, being a wealthy person, to call the foreign physician on his expenses for his brother without waiting for the government's decision in that regard.

Published in The Express Tribune, March 17th, 2019.
COMMENTS
Comments are moderated and generally will be posted if they are on-topic and not abusive.
For more information, please see our Comments FAQ