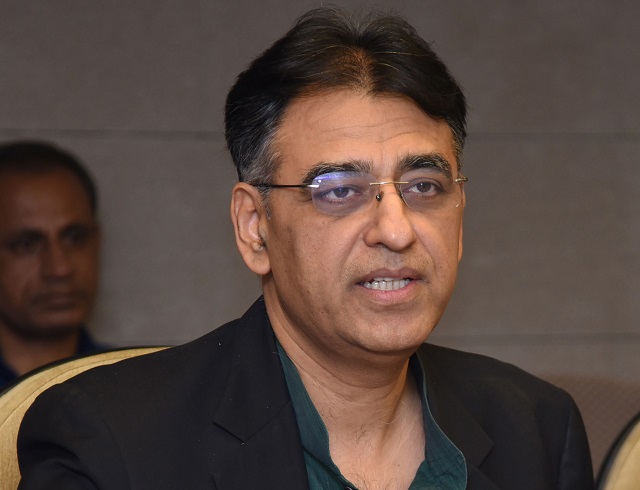 ---
Finance Minister Asad Umar reiterated on Saturday that the country's economy is going through a tough phase, but the people will eventually see improvement, Express News reported.

Speaking to the media in Islamabad, Asad refuted claims that he made a statement predicting a surge in inflation which would make people suffer.

The finance minister further said that the losses in gas and electricity sectors would be recovered from the accounts of former premier Nawaz Sharif and Pakistan Peoples Party Co-chairperson Asif Ali Zardari.

Govt, IMF yet to decide on bailout package: Asad Umar

"The International Monetary Fund (IMF) asked us to take strict measures and hence, we had to. We are about to reach an agreement with the IMF. An IMF delegation is expected to visit Pakistan this month. I am also scheduled to hold talks with the IMF next month," Umar said.

The finance minister said that India made the efforts to put Pakistan on the black list but it failed in its attempt.

He further said that not "even a single penny is being cut" from the China-Pakistan Economic Corridor (CPEC) projects, the minister said.
COMMENTS
Comments are moderated and generally will be posted if they are on-topic and not abusive.
For more information, please see our Comments FAQ