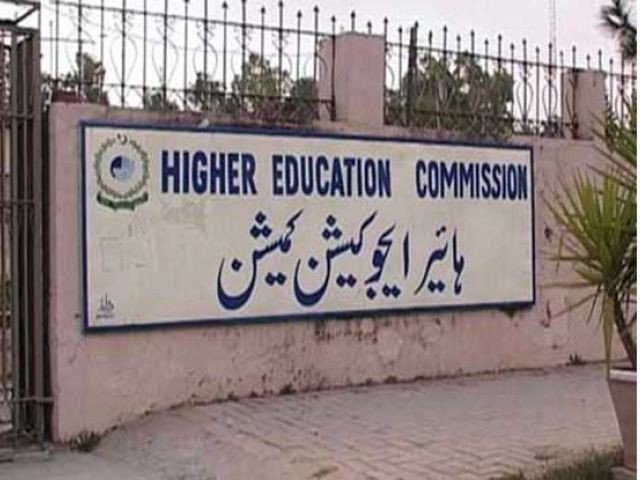 ---
ISLAMABAD: Political interference in universities is higher now than at any other time in the past while higher education was receiving a mere 0.2% of the Gross Domestic Product (GDP).

This was claimed by the Higher Education Commission (HEC) Chairman Dr Tariq Banuri while speaking to a delegation of senior journalists on Wednesday.

Dr Banuri stated that the syndicates of some institutions in some provinces were being chaired by education ministers. This practice was causing an increase in political interference in the affairs of universities.

He further admitted that there was pressure on the commission with regards to administrative matters of universities.

The HEC chief lamented a paucity of funds for higher education in the country, claiming that they were still working with the same budget level as three years ago despite the increase in costs. This, he stated, was creating difficulties in administration.

HEC approve BS Hindko programme for universities

Even with education a declared priority of the federal government, Dr Banuri said that thus far, only Rs30 billion of the Rs45 billion earmarked for development in the annual budget have been released while they have demanded the government spend at least a full percentage point of the GDP on higher education in the next fiscal year.

"Universities should start programmes from which they can generate their own funds," he said, adding that faculty should be improved and appointed on merit which could help attract foreign students.

Dr Banuri added that an additional Rs9 billion were being spent on the salaries during the current fiscal year however the finance ministry did not provide any budget for this expense.

He further said that countries such as China, the ratio of supporting staff were at around half while in Pakistani this ratio was at around 7:9.

Not all was doom and gloom though, with Dr Banuri stating that the National Academy of Higher Education is expected to be revived this year where refresher courses would be offered while training and development programmes for professors and vice chancellors will be carried out.

HEC orders Ilma University students to pass degree verification test

The HEC chief decried the low standard of education in the country, noting that some 3000 students out of tens of thousands of clear competitive examinations.

On the research end, he admitted that the research being carried out in universities at the moment was not in line with the problems faced by the country however the universities require funding to carry out researches on various topics.

He said that universities have now been directed to conduct research on different pressing social issues such as the eradication of terrorism, encroachment mafia, water-related issues and so on.

Published in The Express Tribune, March 14th, 2019.
COMMENTS
Comments are moderated and generally will be posted if they are on-topic and not abusive.
For more information, please see our Comments FAQ