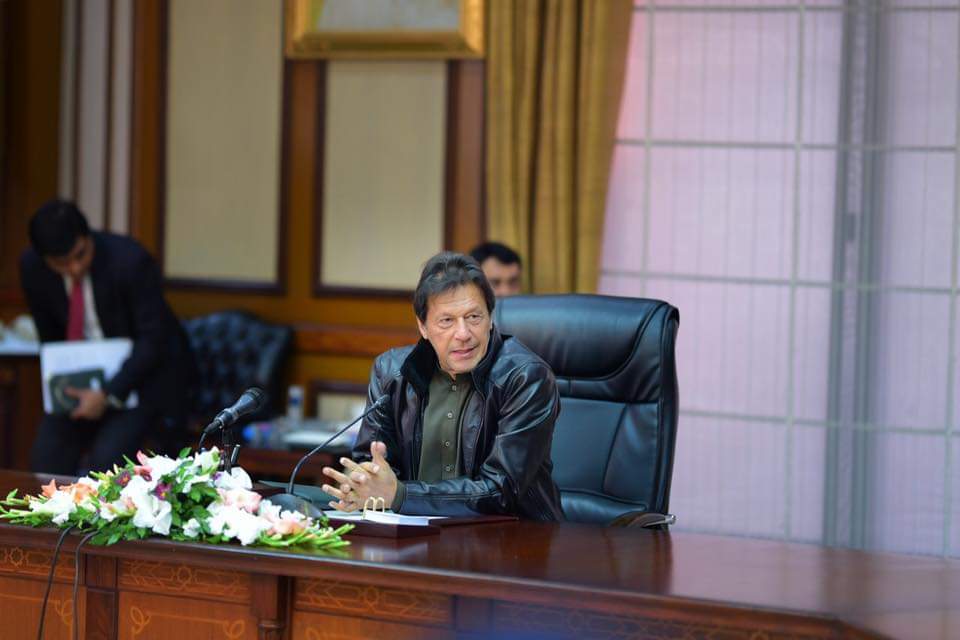 ---
ISLAMABAD: The government has decided to amend the Anti-Money Laundering Act 2010 to take the individuals involved in money laundering to the task.

This was apprised during a high-level meeting chaired by Prime Minister Imran Khan in Islamabad on Wednesday.

The law minister gave a detailed briefing on amendments made in the Foreign Exchange Regulation Act 1947, Anti-Money Laundering Act 2010 and Anti-Terrorism Act 1997.

The government in addition to including certain sections of Money Laundering Act 2010 in the Anti-Terrorism Act also decided to extend the punishment against violation of Foreign Exchange Regulation Act (Fera) regulations through amendments in the Foreign Exchange Regulation Act 1947.

If recommended changes are implemented, the jail term for violation of Fera regulations will be extended from two years to five years. The amendments will also make violation of Fera regulations as a non-bailable offence while the trial for all cases pertaining to Fera rules will be completed within six months to one year. After changes in the Anti-Money Laundering (AML) Act, AML related offences may result in jail terms of up to 10 years and fines of up to Rs5 million.

The meeting also had a detailed briefing on the amendments in the Anti-Terrorism Act.

On the other hand, DG FIA briefed the prime minister about the performance of the investigation agency between November 2018 and February 2019. He told the meeting that FIA registered 131 cases under various sections of the Foreign Exchange Regulation Act and Anti-Money Laundering Act. During the investigation of the cases, FIA recovered Rs23.304 million and arrested 198 people.

The meeting also had a briefing regarding action against suspicious transactions and complaints pertaining to the use of crypto currency. The FIA told the meeting that inquiries involving Rs540 million were being undertaken against crypto currency complaints.

The prime minister was also given a detailed briefing on benami accounts, properties in the United Arab Emirates and progress in cases against money laundering.

The premier was told that strict measures had caused a marked decline in the use of hundi for remittances while the difference of rate for dollars in interbank and open markets was only 15 paisa on Wednesday and foreign remittances to Pakistan between July and February increased by 12 percent.

The FBR chairman presented a briefing on the performance of the investigation agency against money laundering and illegal foreign properties held abroad.

The PM was told that intelligence in customs and inland revenue departments was made effective after being given powers. The currency declaration system made 11,335 declarations amounting to $171.3 million.

Customs officials told the PM that the authorities seized currency and other goods worth Rs314 million between November 2018 and February 2019.

Last year, the number of goods and currency seized was only Rs61 million, reflecting 415 percent improvement in the performance of the customs department.

The customs department also received 335 reports of suspicious transactions after which inquiries against 510 people had been undertaken. Until now, recovery in excess of Rs6000 million was made.

The meeting was briefed that a chief collectorate was set up in Quetta while enforcement collectorates would be established in Peshawar, Quetta, and Karachi.

FBR presented a demand of Rs14 billion regarding taxes on properties held by overseas Pakistanis. Out of these, Rs6 billion have been received. 556 cases related to UAE are being pursued from which recovery of Rs278 million has been made.

The meeting was attended by Finance Minister Asad Umar, Information Minister Chaudhry Fawad Hussain, Law Minister Farogh Naseem, Minister of State for Interior Sheharyar Khan Afridi, Adviser to PM Iftikhar Durrani, PM Spokesperson Nadeem Afzal Chan, interior secretary, director general Federal Investigation Agency (FIA), chairman Federal Board of Revenue (FBR) and other senior officers.