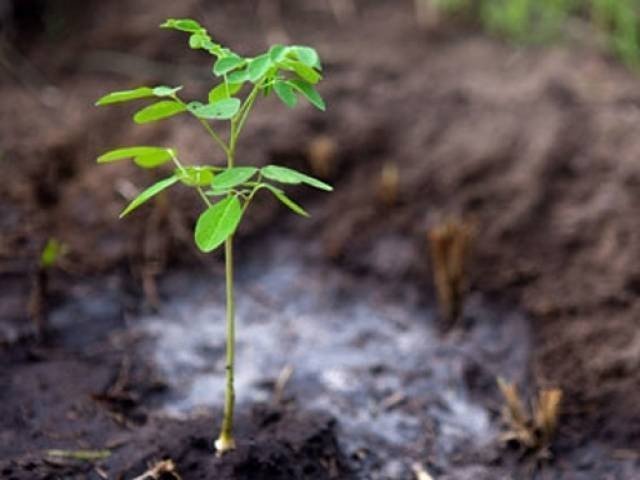 ---
KARACHI: Pakistan Civil Aviation Authority (CAA) started on Tuesday its spring tree plantation campaign in the aviation sector under the theme of 'one employee one tree'.

CAA Additional Director General Air Vice Marshal Tanweer Ashraf Bhatti formally initiated the plantation campaign by planting a sapling at the intersection of Jinnah Terminal and Sharae Faisal.

An awareness walk was also organised on the occasion. A large number of employees from organisations related to the aviation sector including the CAA, airlines, ground handling companies and food vendors participated in the walk.

Bhatti said that it was not only important to plant a sapling but also necessary to nurture it till it reached its full growth as a tree.

On the directives of Federal Aviation Minister Muhammed Mian Soomro, instructions were issued to all airports to do massive tree plantation and implement the 'Clean and Green Pakistan Programme' of Prime Minister Imran Khan in the aviation sector.

Sapling plantation drive to kick off from Feb 11

Squadron leader (R) Shahrukh Nusrat, who is the aviation secretary and CAA Board chairperson, inaugurated this plantation campaign last month by planting a sapling at Jinnah Terminal.

Employees of CAA, airlines, ground handlers, food vendors as well as students and teachers of various schools are taking part in this spring plantation campaign of the aviation sector.

Published in The Express Tribune, March 13th, 2019.