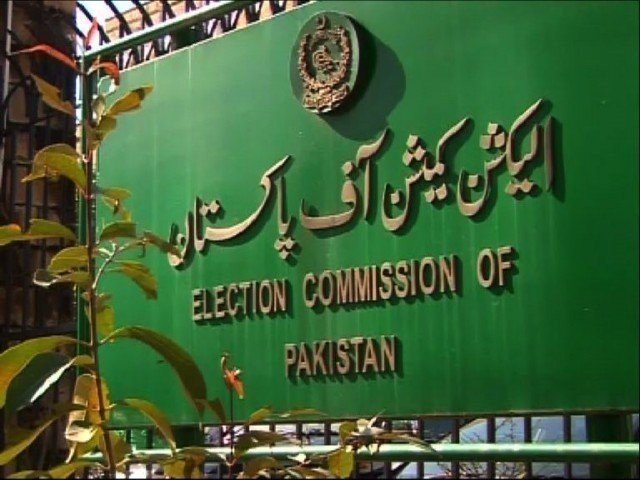 ---
ISLAMABAD:

The government has missed the deadline for the appointment of two members of the Election Commission of Pakistan (ECP) while consultations between the prime minister and the opposition leader in this regard are yet to start.

Today's meeting of the parliamentary panel constituted for the appointment of the two ECP members was also postponed.
The deadline was missed after the government and the opposition failed to sit down despite being required by the constitution to do so.

Under the Constitution, the ECP comprises a chief election commissioner and four members — one from each province.
According to Article 215 (4) inserted in the Constitution through the 22nd Amendment: "Vacancy in the office of the commissioner or a member shall be filled within 45 days." The ECP has been incomplete for six weeks after its members from Sindh and Balochistan retired on Jan 26.

ECP issues final report on 16 seats of NMDs

Meanwhile, under Articles 213 and 218 of the Constitution, the prime minister in consultation with the opposition leader forwards three names for the appointment of a CEC or commission member to a parliamentary committee for confirmation of one name.

In case a consensus cannot be reached between the prime minister and the opposition leader, the law says that each will forward separate lists to the parliamentary committee for the hearing and finalisation of names.

National Assembly Speaker Asad Qaiser had constituted a bipartisan parliamentary committee for the appointment of Chief Election Commissioner (CEC) and ECP members even before the retirement of the two members. The 12-member committee had also elected Human Rights Minister Dr Shireen Mazari as its chairperson. However, the parliamentary panel can act only after it receives either consensus or separate lists from the prime minister and opposition leader.

The election commission has already sent a rejoinder regarding the same to the government but there has not been any progress on that front.

This means that elections in the erstwhile Federally  Administered Tribal Areas, local government elections in Balochistan and other key electoral issues are continuing without the consultation of ECP members of Sindh and Balochistan.
COMMENTS
Comments are moderated and generally will be posted if they are on-topic and not abusive.
For more information, please see our Comments FAQ