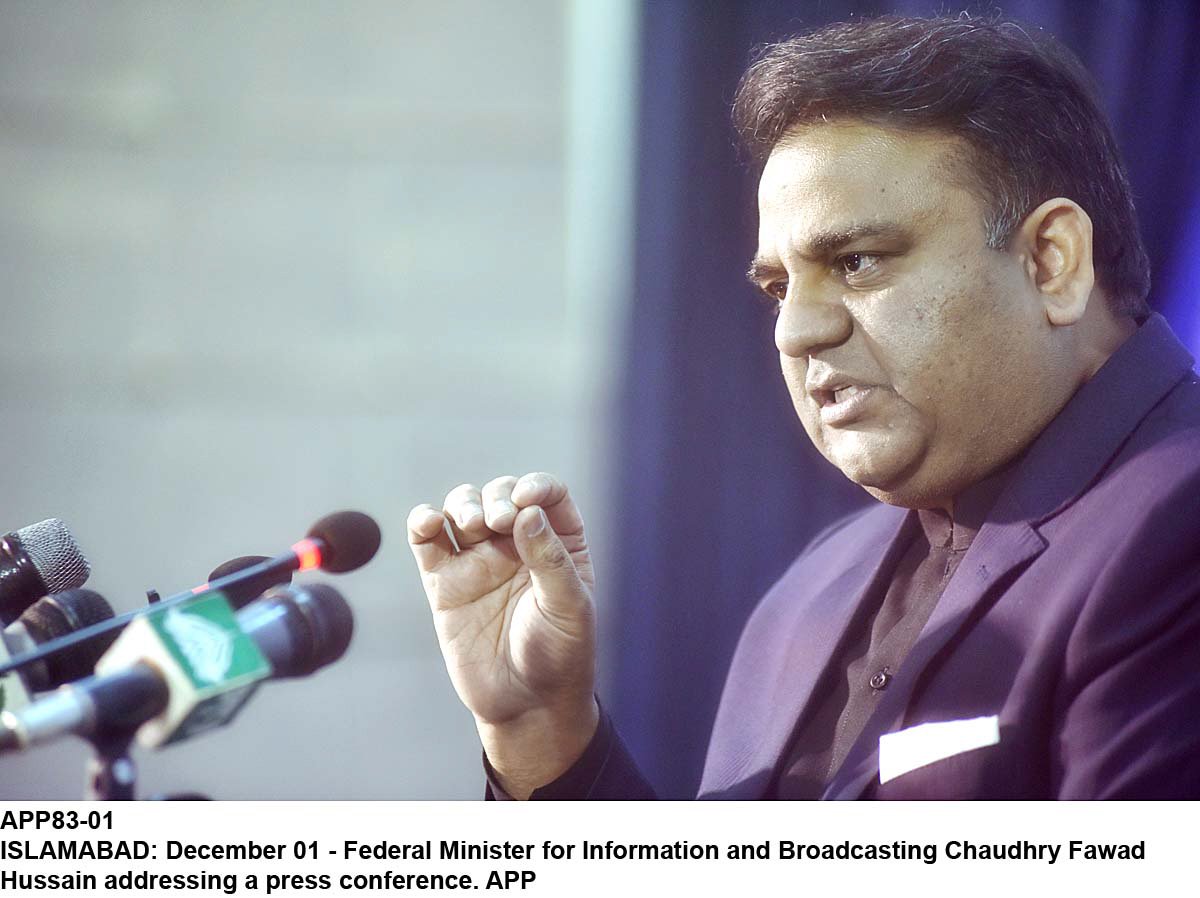 ---
ISLAMABAD: Minister for Information and Broadcasting Chaudhry Fawad Hussain Monday said that the grandson of Zulfikar Ali Bhutto took the biggest U-turn of the century by meeting Nawaz Sharif, whom former dictator Ziaul Haq called his son.

The minister, in a statement regarding the meeting of Pakistan Peoples Party (PPP) Chairman Bilawal Bhutto Zardari with Pakistan Muslim League-N chief Nawaz Sharif in jail, said that  a 'charter of truce' was signed over Bhutto's blood.

Fawad claimed that Bilawal wanted to take political advantage in Punjab by showing himself a devotee of the political shrine of Nawaz Sharif.

The minister maintained that Nawaz was unhappy and disappointed with his party leaders and now Bilawal was the only one left to see him in prison.

Chaudhry observed that the main opposition was doing politics over the health of Nawaz Sharif and it did not want him to undergo medical treatment.

He clarified that Prime Minister Imran Khan had already stated that Nawaz could get medical treatment from wherever he desired. But the opposition was using his health for political purpose and the meeting between two disappointed political persons would only lead to more despondency, he added.
COMMENTS
Comments are moderated and generally will be posted if they are on-topic and not abusive.
For more information, please see our Comments FAQ