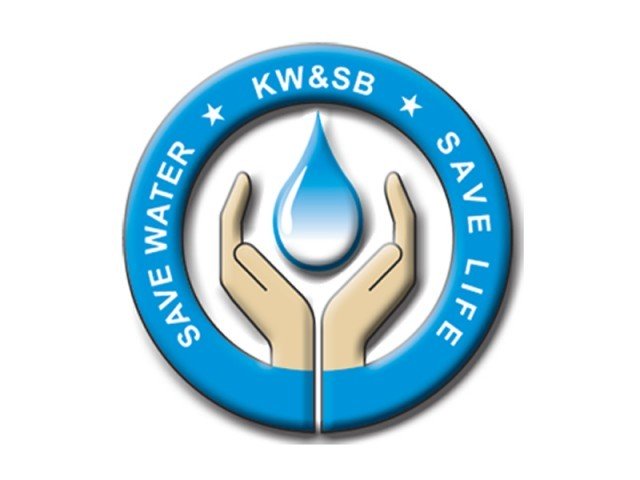 ---
KARACHI: A list of defaulters released by the Karachi Water and Sewerage Board (KWSB) has exposed several departments of the federal and Sindh governments, which owe the board a cummulative sum of over Rs65 billion. Along with residential and commercial consumers, the list, a copy of which is available with The Express Tribune, includes 540 departments of the federal government and 572 of the Sindh government.

KWSB Deputy Managing Director Asadullah Khan told The Express Tribune that the utilility provider is determined to collect the unpaid dues. Action will be taken against defaulters regardless of who they are, he warned. According to Khan, the KWSB has no other source of revenue generation as it does not receive any subsidies from the government except funds for mega projects.

KWSB rehires officials dismissed by Water Commission

"KWSB is an independent organisation and funds are necessary to maintain its vast operations," said Khan. He said that the KWSB has over 11,000 kilometres of waterlines spread across the city and a large sum of money is required for their upkeep and repairs. Besides, the KWSB's system begins from Chilya, Thatta, and expands over a distance of 150km till it reaches Keamari, said Khan, adding that funds were needed to stay afloat.

The defaulters

Among the list of defaulters from the federal departments are Pakistan Steel Mills which owes the KWSB over Rs8 billion, Port Qasim BW Supply which owes more than Rs1b, Karachi Export Processing Zone in Landhi over Rs220 million, PSO Oil Terminal over Rs5m, Pakistan Rangers' headquarters nearly Rs60m, the Faisal Cantonment Board over Rs18m, while the Pakistan Council of Scientific and Industrial Research (PCSIR) owes nearly Rs25m. Besides, the Sui Southern Gas Company owes the KWSB nearly Rs14m, the Printing Corporation of Pakistan nearly Rs35m, the Navy Housing Scheme at Karsaz has nearly Rs17m in unpaid dues, Expo Centre owes over Rs31m, the commander of Naval Museum Karsaz owes KWSB over Rs18m, while the Karachi Port Trust owes more than Rs228m and the Pakistan Post Office owes more than Rs10m. Furthermore, Karachi Shipyard and Engineering owes nearly Rs14m, Excise and Sales Tax Central Superintendent owes over Rs44m, Pakistan International Airline owes over Rs26m. Other major defaulters include Pakistan Railways with Rs4m, and Karachi Airport with nearly Rs160m in unpaid dues.

Sindh govt seeks extension in water commission's mandate

KWSB maintains that several notices have been issued to these federal departments but their dues have not been paid yet.

On the provincial front

There are 572 departments of the Sindh government with unpaid dues of more than Rs30b. These include schools, colleges, police offices, municipal officers and others. Among the defaulters, there is Peer Serhandi Village District Council with over Rs256m in unpaid dues, Malir District Jail owes over Rs216m, Karachi Jail owes over Rs18m, Police Training College, Baldia, owes Rs40m, Ibrahim Hyderi chairperson owes nearly Rs100m and schools and colleges functioning under the Sindh government owe Rs600m. Other departments with unpaid dues include offices of East SSP with more than Rs30m, different police stations in the South district, West SSP's office and the Lyari Community Development project. Besides, the Supreme Court Registry owes nearly Rs700,000 and the Chief Minister House has more than Rs1.4m in unpaid dues while the Sindh Assembly Building owes KWSB Rs50,000.
COMMENTS
Comments are moderated and generally will be posted if they are on-topic and not abusive.
For more information, please see our Comments FAQ