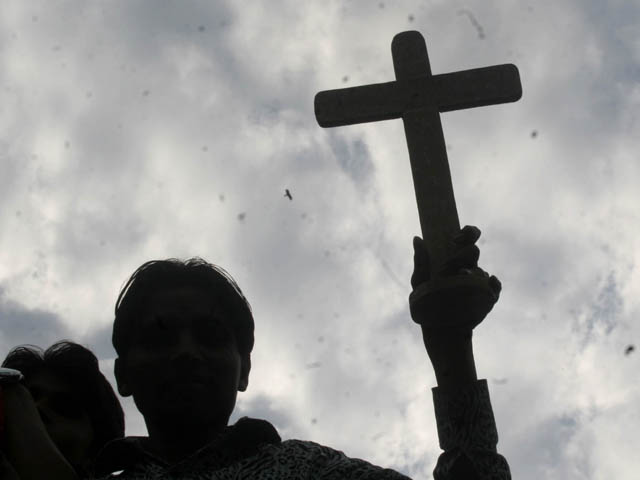 ---
LAHORE: The Punjab government is introducing an empowerment package which encompasses a quota for minorities in higher and religious education, according to their conviction.

This was stated by Minister for Human Rights and Minority Affairs Ijaz Alam Augustine. He was speaking at a symposium organised by the Centre for Social Justice (CSJ) and People's Commission for Minorities' Rights (PCMR) on Saturday.

MNA Shunila Ruth said the government is committed to its policy of zero tolerance towards discrimination and hate speech. "It is making sincere efforts to turn PTI's promises of protection and empowerment of minorities into action," she added.

"All children must have the right to study their own religion at educational institutions." CSJ Director Peter Jacob emphasised that the institutional protection of minorities will reduce human rights violations and help improve relations between different faiths. He said that a judgment given by the Supreme Court in 2014 is the pathway to tolerance and social harmony. "It is discouraging the policy documents issued by the Federal and Punjab governments on education (National Education Policy Framework 2018, and Punjab Education Policy, New Deal 2019) which do not pledge to curb religious discrimination and intolerance, as directed by the apex court.

The policy documents should pay due regard to the fundamental rights concerning religious freedom, non-discrimination, and equality, as enshrined in Articles 20, 22 & 25 of the Constitution of Pakistan."

Dr Tahir Kamran, who teaches history at the Government College University, stressed the need to liberate education from the shackles of political considerations. He said education is the reflection of the culture, civilisation and history of a society.

"Therefore, the curricula should build a connection with history and culture." He added that the education standards have suffered immensely due to state interference with academic freedom, lack of attention on existential issues, and disconnect of education with culture. Justice (Retd) Nasira Javed Iqbal said that establishing an independent statutory Commission for Minorities' Rights, with adequate powers and autonomy, is absolutely necessary. "The government should introduce legislation to establish a commission in accordance with the UN Paris Principles for Human Rights Institutions. Pakistan came into being thanks to the efforts of the minorities of the subcontinent.

They now face discrimination and hostility because of the state's deviation from the ideals of Quaid-e-Azam and his vision of a spiritual democratic state." Dr Kalyan Singh, who is Guru Nanak Ji Mission secretary general, said government progress on the court's directions will strengthen human rights and the rule of law in Pakistan.

He added minority students have to study 10 religions in the subject of ethics, which is not a viable option. "The government must devise and approve the rules of business for effective implementation of marriage laws for Sikh and Hindu communities."

Punjab Curriculum and Textbooks Board Director Dr Tahir Mehmood reiterated his commitment to delete any content that promotes hatred. Human Rights and Minority Affairs Advocacy Council Chairman George Clement said the government and civil society should join forces to draft a comprehensive bill and address challenges to the establishment of a commission for minority rights.

The participants deliberated upon the recommendations to establish a statutory, autonomous and efficient commission. Social activists and religious communities resolved to work for the implementation of Supreme Court orders, along with the federal and provincial governments.
COMMENTS
Comments are moderated and generally will be posted if they are on-topic and not abusive.
For more information, please see our Comments FAQ