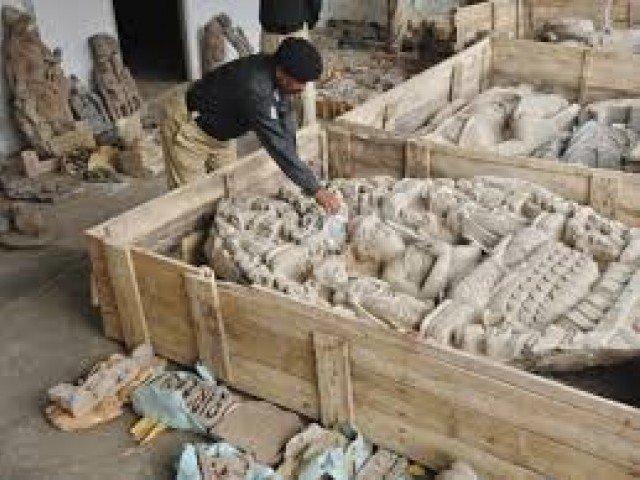 ---
QUETTA: A large number of ancient artifacts – including sophisticated pottery, seals, coins, stones and beads – which were lying in exploration branch of the National Museum Karachi for many decades have finally been retrieved from Sindh.

"It is a landmark achievement of present government that under leadership of Chief Minister Jam Kamal and Minister for Culture And Tourism Abdul Khaliq Hazara, a large number of artifacts from different archaeological sites of Balochistan…[have been] brought back safely," said a statement.

The statement issued on Friday by Balochistan Secretary Culture and Tourism Zafar Ali Buledi said due to continued efforts of the present government and coordination, the Sindh government had now returned all the artifacts to Balochistan.

"The objects retrieved are 2,000 to 6,000 years old. The total number of artifacts is 20,675 which include figurine (male, female and animal), elegant [teeth] and sophisticated pottery, seals, coins, stone tools and beads," Buledi said.

He said the retrieved artifacts would be placed in a museum for general public which hopefully will generate huge revenue and promote culture and tourism in the province. Buledi while terming it a major achievement of present government said that this has not been done before by any government.

He also thanked government of Sindh for safely handing over of the centuries old objects.