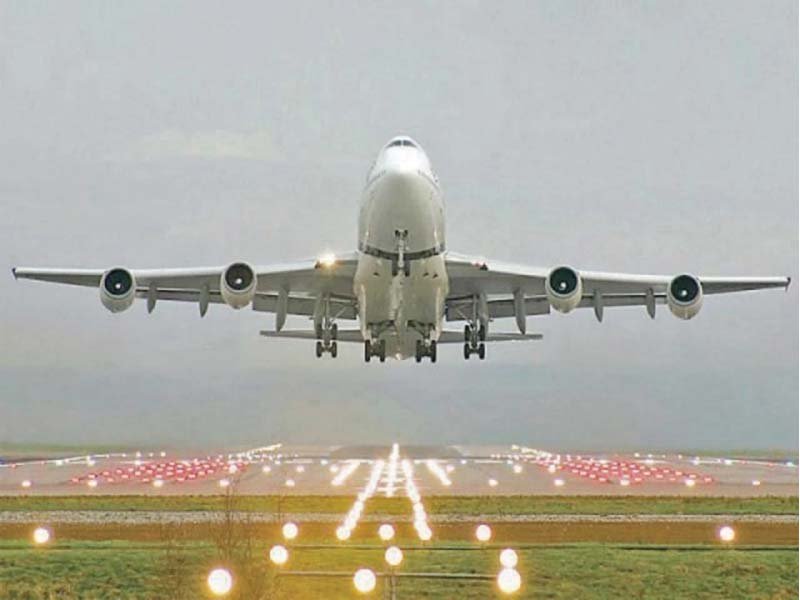 ---
KARACHI: The partial closure of airspace for commercial flights in Pakistan and India due to tense situation on the border has jacked up the cost and duration of flights massively.

Airspace on the eastern side of Pakistan has remained closed for commercial flights, forcing airlines to fly through the western airspace. Alternative routes are quite longer than the original ones. Consequently, the duration and cost of flights have surged significantly.

To cope with the situation, some airlines have partially passed the high cost of air travel on to passengers while others are considering doing so.

"The duration of domestic flights has increased by 30 to 60 minutes each," Pakistan International Airlines (PIA) spokesman Mashood Tajwar told The Express Tribune on Friday.

"This is causing delay in the arrival and departure of other flights on domestic routes and for connected international flights as well," he said.

"The operation cost of a flight from Karachi to Islamabad has surged by over 30%...due to the closure of airspace on eastern routes and airlines are using western routes," Airblue Deputy Managing Director Commercial Raheel Ahmed said.

The usual duration of air travel from Karachi to Islamabad is around two hours. These days, according to him, it takes an additional 50 minutes to reach Islamabad.

"We have increased airfare slightly to cope with the situation," he said. "We are still bearing a large portion of the increased cost through revenue management. However, we have to (completely) pass on the increased cost as loss-bearing is not a sustainable solution."

Twitter reacts to British Airways resuming flight operations

Earlier, Pakistan completely closed its airspace for commercial flights after Indian fighter jets violated Pakistan's airspace. The closure disrupted air travel on major routes between Europe and South Asia, leaving passengers stranded at international airports.

Later, the easing of tensions between Pakistan and India allowed them to partially reopen the airspace.

The PIA official said the national flag carrier was operating 60-70% flights due to the partial closure of airspace these days and "almost all flights are arriving late and subsequently take off with a delay."

He revealed that 11 out of 22 airports in Pakistan were functioning while others would return to normalcy once the Civil Aviation Authority (CAA) fully reopened the airspace.

"PIA stands for Pakistan. However, keeping in view the present situation of airspace, the duration and distance have increased significantly," Tajwar said in a statement. "Due to this unexpected change, the operational cost has escalated significantly."

However, he said despite the fact the airline was facing financial constraints, in order to keep air travel safe, the distance to destinations and duration of flights had been adjusted accordingly.

PIA decides to stop flights on Japan route

The current scenario points to higher fuel consumption by the aviation industry due to the longer routes taken to reach destinations. Pakistan is largely an imported oil-dependent economy and the current situation could have a significant impact on the country's import bill.

In a meeting held a few days ago, Prime Minister Imran Khan directed the Petroleum Division to increase the strategic oil reserves to ensure uninterrupted fuel supply to the armed forces in the wake of tensions between two neighbouring countries.

Published in The Express Tribune, March 9th, 2019.

Like Business on Facebook, follow @TribuneBiz on Twitter to stay informed and join in the conversation.
COMMENTS
Comments are moderated and generally will be posted if they are on-topic and not abusive.
For more information, please see our Comments FAQ