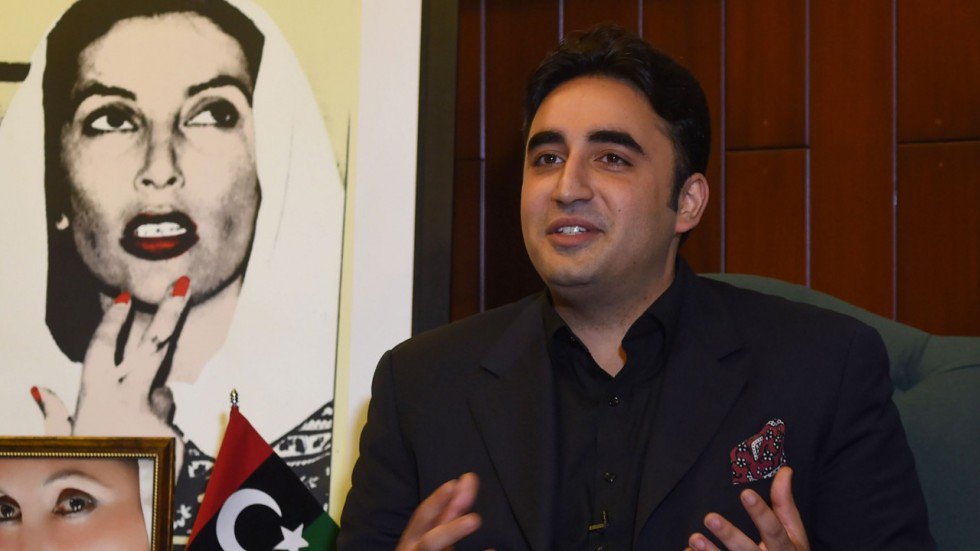 ---
ISLAMABAD: Chairperson Pakistan Peoples Party (PPP) Bilawal Bhutto Zardari urged the government to let go of those ministers who allegedly support banned organisations in the country.



Speaking to BBC Urdu, the PPP chairperson said Pakistan's standing in the world would have been different if the National Action Plan (NAP) – formulated following the APS Peshawar carnage – was implemented properly and at the right time in the country.

India must reciprocate PM Imran's call for dialogue: Bilawal

"India would not have any basis for levelling accusations against Pakistan with timely implementation of the plan, and Pakistan would have evidence against extremism for the world to see," Bilawal said during the interview.

"If the PTI government is serious, then it must let go of those ministers who support the banned groups. I hope Prime Minister Imran Khan will stand by his stance of fighting such elements," he added.

Commenting on the recent escalation between Pakistan and India, Bilawal said: "Narendra Modi [Indian premier] still favours aggressive actions against Pakistan and is using the Pulwama attack for political gains."

"It is sad that Modi is doing a politics of extremism. He must be seeing some benefits for his party in the upcoming elections as he has creates a war-like situation in the region between the two nuclear-armed neighbours."

Bilawal 'welcomes govt's U-turn on Nobel Peace Prize'

Referring to the corruption cases against PPP party members, he criticised the National Accountability Bureau (NAB) and said the anti-corruption body has been created only to pressurise political parties. It would have been better if the process of accountability was the same for all."

He insisted the Constitution was not being followed in cases against PPP. "Article-10 A is being violated and a free and transparent trial is not happening in the country. Everything has become a joke," stressed Bilawal.
COMMENTS
Comments are moderated and generally will be posted if they are on-topic and not abusive.
For more information, please see our Comments FAQ