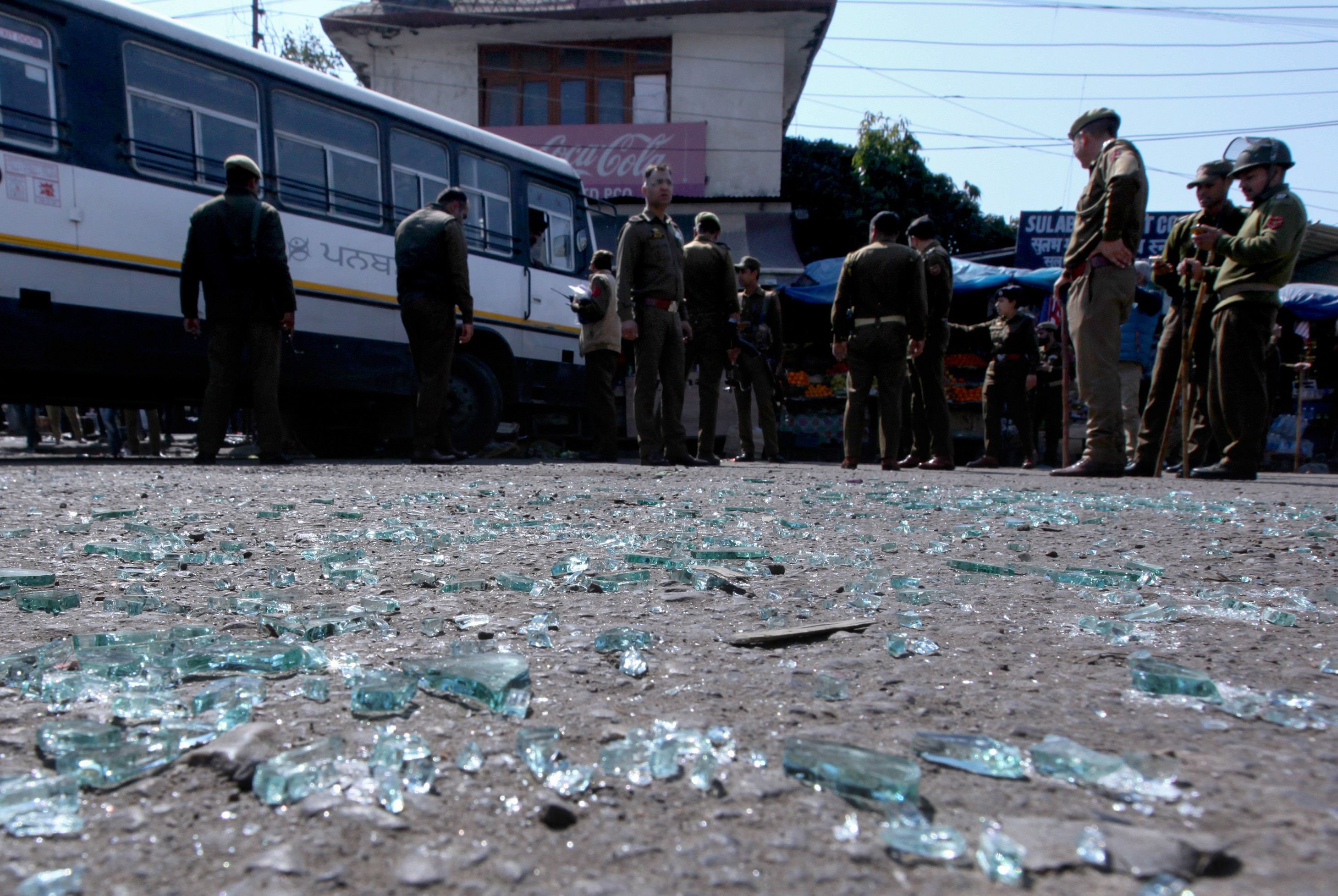 ---
One person died while at least 29 others were injured on Thursday when a grenade exploded at a bus stop in the city of Jammu, in Indian occupied Kashmir, police said.

"It seems that the grenade was lobbed from outside (the premises) and it rolled under the bus," police official MK Sinha told journalists.

"A grenade was hurled by an unidentified person which exploded under a bus in the main terminal," a second police officer told AFP.

"The bus was about to leave to Pathankot city in Punjab."

The blast comes amid heightened tensions between India and Pakistan after 40 Indian troops were killed on February 14 in the part of Indian occupied Kashmir, triggering tit-for-tat air strikes by the two countries last week.

Twelve children injured in blast at school in occupied Kashmir

According to Hindustan Times, this is the third blast around the Jammu bus stand in the past 10 months.

A low-intensity blast had rocked the Jammu bus stand on December 28. A grenade was lobbed at the police station building in the vicinity, police officials had said. However, no casualties were reported.

In May last year, three people had suffered injuries in the grenade attack at the bus stand. The injured included two policemen.


COMMENTS
Comments are moderated and generally will be posted if they are on-topic and not abusive.
For more information, please see our Comments FAQ