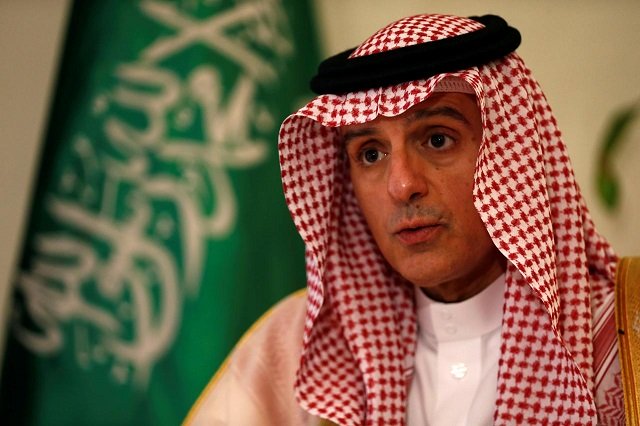 ---
ISLAMABAD: Saudi Foreign Minister Adel al-Jubeir will arrive in Pakistan on Thursday (today) to deescalate tensions between the arch-rivals Pakistan and India, sources in diplomacy said.

According to ministry of foreign affairs, the Saudi foreign minister will hold key meetings with Pakistani leadership, including Foreign Minister Shah Mahmood Qureshi.

The Saudi minister will discuss the prevailing law and order situation in the country as well as matters of mutual interest.

According to sources, Saudi Foreign Minister Adel al-Jubeir will also meet Prime Minister Imran Khan and Chief of Army Staff General Qamar Javed Bajwa.

Saudi Foreign Minister Adel al-Jubeir was scheduled to visit Pakistan and India last week but the visit was delayed due to military tensions between Pakistan and India.

Earlier, Saudi Crown Prince Mohammed bin Salman arrived in Pakistan on February 17 when the royal-rich kingdom signed multi-billion dollar deals with Pakistan.

Both the countries also signed seven memorandums in different fields including oil refining, LNG and mineral development fields.

Meanwhile, tensions between Pakistan and India run high after more than 40 Indian paramilitary soldiers were killed on February 14 in occupied Kashmir.
COMMENTS (1)
Comments are moderated and generally will be posted if they are on-topic and not abusive.
For more information, please see our Comments FAQ