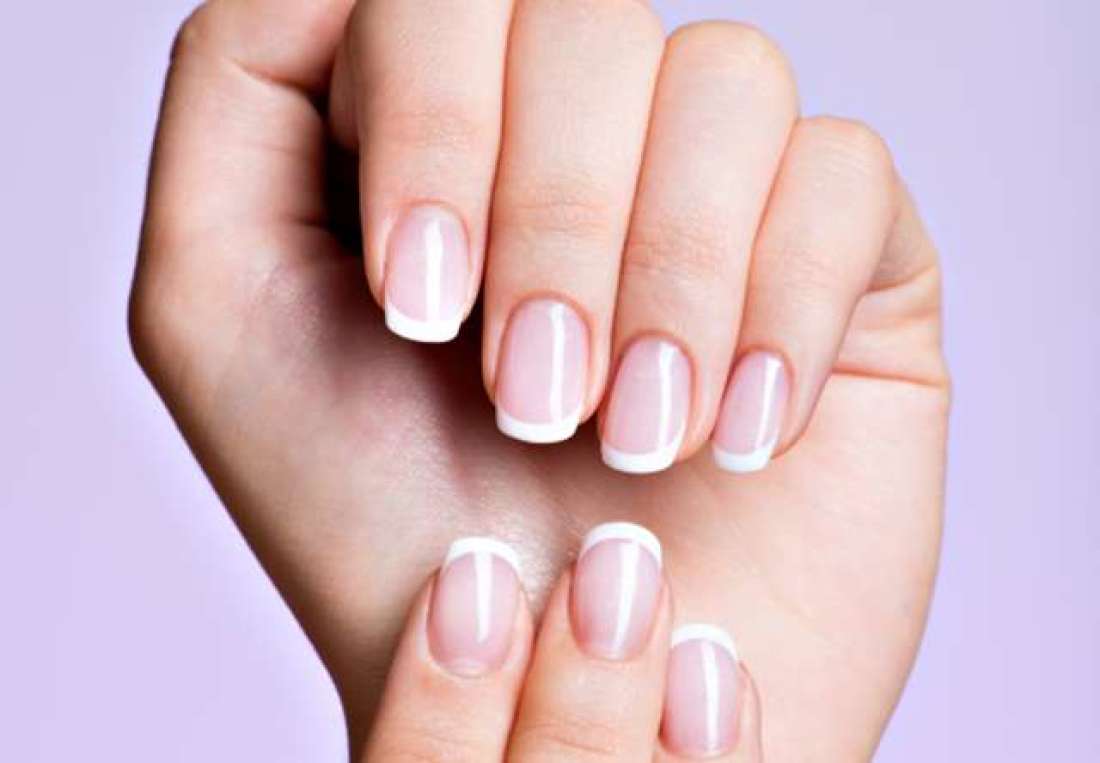 ---
Regular care is necessary for nails that you can be proud to take to work or out on the town. And luckily, it doesn't take too much time or money to maintain them.

But mind you, being overly aggressive with nails might actually put them at risk of yeast or bacterial infections. You won't need frequent manicures to maintain good-looking nails if you follow these eight simple tips.  As compiled by Reader's Digest, here's how you can grow healthy, shiny nails without having to rush to the salon.

1. Keep them out of the water




When it comes to strengthening fingernails, Washington-based dermatologist Samer Jaber says to "avoid excessive water exposure, as it can soften your nails."

With over-hydration, our nail beds expand and then contract as the moisture evaporates, leaving them noticeably flimsy and prone to peeling. To keep your nails from getting soft, always wear rubber gloves when you wash dishes and minimise time spent in hot showers and swimming pools.

2. File right




How you file your nails can make or break them —literally! You'll want to cut your nails first, then shape them with a fine-grit cushion file rather than a metal one, which is rougher on the skin around your nails. Also, filing in one direction is always the key to healthy nails as sawing back and forth with the file can weaken the nail's edges and set you up for rips, tears, and peeling.

3. Give the polish a rest




We're all guilty of trying to make our nail polish last as long as possible. We resort to constant touch-ups until the chips become too noticeable and then head straight to a salon for a fresh coat.

This makes sense for cosmetic purposes but having nail polish on your nails for too long damages them greatly. Even the safest nail polishes can leave nails brittle, thin, and dry if left on for too long. It's best to fully remove the polish after five days and allow your nails to recover before getting them done again.

4. Do at-home nail treatments




Try an at-home nail treatment. In the same way your face occasionally needs a super hydrating face mask, so do your nails. You can invest in a good quality nail and cuticle oil or try homemade remedies. For yellow nails, a great DIY nail treatment involves exfoliating with lemon juice and baking soda. Or if you're suffering from dry nails, simply dip them in olive oil.

5. Always cut your nails




As great as long, beautifully-shaped fingernails look, it's best to avoid growing them out if you want to make them stronger. "Keep your nails shorter, as the longer they are, the easier it is for them to get traumatised," says Dr. Jaber. Short nails are far less likely to be broken in your everyday life. As an added bonus, it's also much easier to maintain nails when they're short!

Have something to add to the story? Share it in the comments below.
COMMENTS
Comments are moderated and generally will be posted if they are on-topic and not abusive.
For more information, please see our Comments FAQ