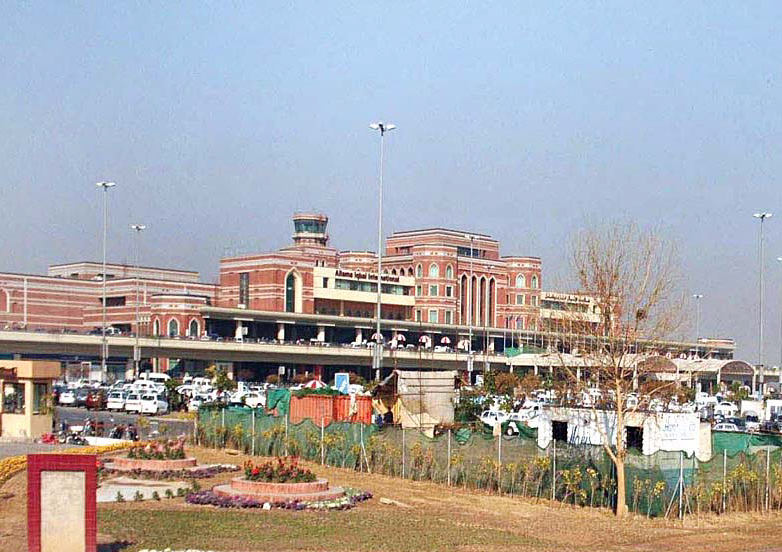 ---
LAHORE: Following hectic diplomatic efforts and return of Indian Air Force (IAF) pilot, Civil Aviation Authority (CAA) has announced to partially restore flight operations from Lahore Allama Iqbal International Airport.

Federal Minister for Railways Sheikh Rashid has already announced to resume Samjhota Express operation from Monday (today) as per schedule.

International and domestic flight operations were disrupted across the country amid fears of military escalation between Pakistan and India last week. Dozens of flights to and from various airports were suspended or rerouted since the CAA issued the first Notice to Airmen (NOTAM) on February 26, suspending flight operations in North Eastern and North Western regions of Pakistan. The embargo was imposed on other regions after Pakistan shot down two Indian fighter jets.

However, now partial flight operations from Lahore have been allowed. The CAA officials indicate flight operations will completely resume by March 8. The authority has advised passengers to confirm schedule of their flight before reaching airport as huge rush of passenger is being witnessed.

Airspace partially opened for commercial flights

Several carriers have already posted their flight schedules on micro-blogging platform, Twitter. Oman Air has announced to restore flight operations from Islamabad and Karachi from Sunday night. Thai Airways announced to arrange additional special flights to accommodate stranded passengers.

Due to disruption in flight operation several were cancelled or witnessed delays on Sunday. Flights' data shows that flights numbers W5-1195, QR-620, EK-622, EY-241, W5-1195, QR-620, EK-622, EY-241, PK-264, KU-203, XY-317, TK-714, PA-471, WY-341, QR-628, PK-758, PK-720, PK-302, ER-520, PK-651, SV-734, PA-411, PK-760, CZ-601, PA-402, PK-323, PK-582, SV-738, PK-204, PK-655, PK-653, OD-131, TG-345, and several other were canceled on Sunday.

Speaking to The Express Tribune, a number of passengers complained about the inconvenience. Several passengers also cursed Indian Prime Minister Narendra Modi for making lives of Indian and Pakistanis miserable.

A passenger, Muhammad Ali, said that immature and irresponsible behaviour of India prime minister had caused inconvenience hundreds of thousand people as flight operations in the entire region had been disturbed due to closure of airspace in South Asia.

Several passengers shared that they had to miss important meetings and functions owing to closure of Pakistan airspace. However, they unanimously praised armed force of Pakistan for giving a befitting response to India.

They also hailed Prime Minister Imran Khan's gesture of peace by returning Indian pilot and hoped one day India would respond in the same manner.

Samjhota Express

Sheikh Rashid highlighted that Thar Express left Khokhrapar for Monabao (India) with 600 passengers on Saturday while Samjhauta Express train will resume operations from Monday (today). He appreciated Pakistan Railways officials for successful operation during the current situation.

He revealed that railways had picked 25% more passengers during the suspension of flight operations in the country. The railways also fulfilled demand for forces during the situation.

"We declared emergency in railways and increased oil reserves to 30 days with the support of Finance Minister Asad Umar, who managed Rs1.2 billion in this regard," he pointed out.

Samjhota Express runs twice a week (Monday and Thursday) from Lahore to Attari via Wagah Railway Station. The train service was launched on July 22, 1976 as per Shimla Agreement.

The train departs from Lahore on Monday and Thursday and operates from Delhi on every Wednesday and Sunday.

Published in The Express Tribune, March 4th, 2019.